Hire or Upskill? The Burning Question in an Age of Runaway AI
Hire or Upskill? The Burning Question in an Age of Runaway AI
Generative AI speaks like a human but to make it work employees have to think like a machine. Where do you go to find that kind of talent?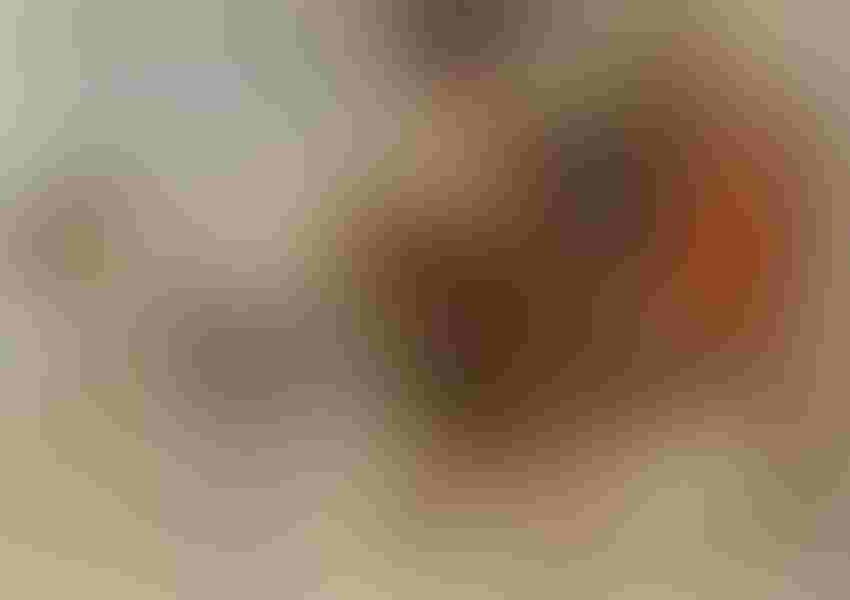 Historic Collection via Alamy Stock
At a Glance
Until OpenAI busted loose with a free and very public ChatGPT model last year, most workers had never heard of generative AI.

AI's intelligence requires a more thoughtful exchange between human and machine. Thus the need for prompting skills.

Unfortunately, prompt engineers are as rare as data scientists were back in the dawn of big data.
Generative AI is overtaking the world and changing everything from how business is won to how the Internet is done. Companies around the globe are scrambling to find or grow talent to steer from their AI helms. But it's not easy to figure out a staffing strategy beyond an acknowledgement of the general need for such.
"With the speed at which generative AI developments are advancing, it is no secret that virtually all brands will need to have some level of AI proficiency within their organizations," says Ashu Dubey, co-Founder & CEO of Gleen AI in an email interview. "It would be smart to have some team members that are experienced in using AI tools."
But that's easier said than done. Until OpenAI busted loose with a free and very public ChatGPT model last year, most workers had never heard of generative AI, let alone studied or gained experience in working with it.
Yet it can't be that hard to work with, right? It's a conversational chatbot, for goodness sakes. And all the other generative AI models and flavors work in natural language, too.
Obviously, the new coding language is human. Users can just type or say what they need in a prompt bar, and the AI does it. Easy, except not.
Why are so many humans bad at prompting generative AI? And more importantly, how do businesses overcome this talent shortage if you can't easily measure or predict who is good at chatting up an AI app?
The problem seems absurd on the surface. Shouldn't using generative AI be as easy as using a digital assistant like Siri, Alexa, or Google Assistant?
A deeper look reveals that digital assistants are more akin to personalized search engine manifestations than the far more evolved generative AI models. It is AI's intelligence that requires a more thoughtful exchange between human and machine. Hence, the search for specialized prompting skills.
"A prompt engineer is an 'AI whisperer.' Someone who is able to break down the context of the question -- the prompt -- being asked and express it in terms that the AI model can understand," explains Naveen Sharma, vice president and global head of AI and analytics at Cognizant, in an email interview.
Unfortunately, prompt engineers are as rare as data scientists were back in the dawn of big data. And they may not be a panacea anyway given that the rank and file need to be able to use AI too, and that emerging AI agents will write prompts themselves soon, meaning no one will need to know how to prompt.
What are employers to make of this challenging situation, and how should they staff up to solve it?
When to Hire Prompt Engineers
"Prompt engineering is becoming an extremely important and powerful professional skill, but it isn't an expert profession in the same way that an investment banker isn't an excel model developer and a management consultant isn't a PowerPoint designer," says Kjell Carlsson, Ph.D., head of data science strategy and evangelism at Domino Data Lab, in an email.
Even so, it's a bit ill-defined as a job role, and what few descriptions have been offered are rapidly changing.
"Today's role of a professional prompt engineer will likely evolve in two directions, a menial occupation in the AI supply chain similar to that of a data labeler, and a more highly skilled occupation focusing more broadly on developing GenAI applications and optimizing their performance," Carlsson says.
Most companies can pinpoint where they'll likely need prompt engineers by identifying specific AI business cases with more demanding requirements.
"Hiring prompt engineers makes a lot of sense for companies that are engineering AI products," Dubey says. "For these companies, hiring engineers that have a baseline of knowledge in prompt engineering will help them scale quicker. Of course, this is a more limited pool of talent (for now), which can mean a longer cycle of finding qualified candidates."
To fill that talent gap and speed things along, add upskilling to your strategy along with specialized talent recruitment.  
"For businesses that are looking to incorporate AI tools into their tech stacks, it might be easier to train current team members to write prompts for platforms like ChatGPT. However, for custom solutions, it might be best to develop internal tools or find alternative services that can build tools for a brand," Dubey explains.
You can also build prompting teams to help you figure out both your AI and staffing strategies, among other duties like writing prompts or building prompt libraries.
"Prompt engineering is a highly collaborative practice and combines the expertise of domain-specific experts, data engineers, and software engineers," says Joseph Reeve, software engineering manager at Amplitude in an email interview. "It's crucial to utilize an array of individuals with specific, unique understandings of industry-specific elements of your business to build the best prompts."
When to Upskill Employees in Prompting
You may quickly find it nearly impossible to hire prompt engineers. They're a rare bird at the moment. And if you do find one, the cost may exceed your budget. It's not uncommon for prompt engineers to be offered $300,000 a year salary plus benefits.  If that's the case, don't despair and don't wait -- upskill the staff you have and can hire now.
"The great news is that if you can type, you can engineer prompts," Reeve says. "Tap experts across your organization in roles ranging from product management to data engineering and focus them on five stages of prompt engineering: Prototyping, Productionizing, Internationalizing, Polishing, and Optimizing."
It's essential to remember that generative AI is ultimately a tool. Teaching how to use this tool to someone with no other skills will not advance your business.
"From my experience in applying prompt engineering to coding, complicated tasks require a deep understanding of the concepts and the expected results from an LLM [AI model]," says Greg Benson, professor of computer science at the University of San Francisco and chief scientist at SnapLogic, in an email interview.
"When looking to fill the role of a prompt engineer, the task becomes finding a domain expert who understands how to formulate a question with examples in a specific domain and not how to generally create prompts. That is, someone with prompt engineering skills won't replace domain experts," Benson adds.
Curiosity about generative AI models coupled with increasing familiarity with embedded models in business applications will lead to some employees learning how to prompt on their own. Don't rely on your workforce to come up to speed on their own but do encourage those who show interest and motivation to develop their prompting skills further. Additionally, provide information or training to help employees quickly advance their skills.
For example, "companies might want to write some internal guidelines to their employees about what a good prompt is about, in order to help their employees increase their productivity," says Julien Salinas, founder and CEO at NLP Cloud, a competitor of OpenAI that serves large language models to developers and data scientists through an API.
People improve their prompting skills over time through practice. Consider harnessing individual development into group knowledge to further improve prompting performance company wide.
"Upskilling employees can harness deep-seated knowledge and intuition, optimizing the utilization of generative AI technology," says Tamarah Usher, senior director strategy and innovation at Slalom Consulting in an email interview. "At Slalom, we are utilizing our AI prompt libraries fundamentally as a collaborative tool that is geared towards enhancing efficiency and precision in various organizational processes."
Whatever you decide, don't think that you're done with filling new AI skill requirements.
"As companies become more mature with GenAI, the need for prompt engineering skills will subside and be replaced by other specialized skills, especially for fine-tuning GenAI models and operationalizing them. Expect the next generation of most-sought-after roles to be for GenAI operations engineers," Carlsson says.
Never Miss a Beat: Get a snapshot of the issues affecting the IT industry straight to your inbox.
You May Also Like
---