Microsoft Surface Book: Take A Deep Dive
Microsoft built a laptop and the tech community is excited. Here's what we know about Surface Book.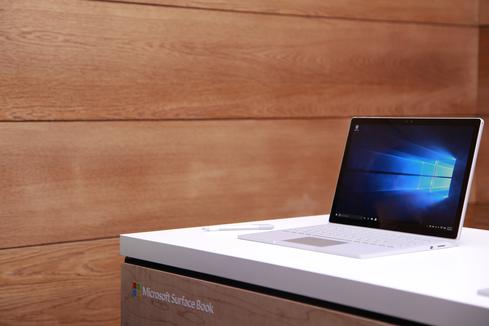 Unless you've been living under a rock (or just avoiding the Internet), you know Microsoft has debuted a series of Windows 10 devices, including a Surface Pro 4, Lumia 950, Lumia 950 XL, Microsoft Band, and Surface Book laptop.
The new Surface Pro 4 and Lumia handsets, which had been at the center of the Microsoft pre-event rumor mill, were expected to appear onstage at the launch event. However, the company accidentally posted its new smartphones to the Microsoft online store the week before the event.
On the flip side, Redmond kept its Surface Book laptop completely under wraps until the end of its Oct. 6 media event.
[ Up close: Photos of Microsoft's new Windows 10 hardware ]

"What if we can do for laptops what we did for tablets?" inquired Microsoft device leader Panos Panay moments before showcasing the Surface Book. "We made the ultimate laptop. We made Surface Book."
Surface Book, like the Surface, is a convertible device but resembles a traditional laptop. A snakelike "fulcrum hinge," designed by Microsoft, connects the keyboard and detachable display. The display disconnects to become a lightweight Surface tablet.
The idea of Surface Book seems strange at first. After all, didn't Microsoft design its Surface line to replace the laptop?
Well, yes, but the Surface Book targets a different user base and showcases how laptops work on Windows 10. Surface Pro 4 is for more mobile customers who rely on tablet use. The Surface Book, a sturdier hybrid, is more likely to appeal to mobile professionals and others who rely on powerful laptops for daily use.
There's a lot to learn about the Surface Book. Let's take a deeper dive into the look, feel, and functionality of Microsoft's first laptop.
(All photos by Kelly Sheridan/InformationWeek.)
Kelly Sheridan is the Staff Editor at Dark Reading, where she focuses on cybersecurity news and analysis. She is a business technology journalist who previously reported for InformationWeek, where she covered Microsoft, and Insurance & Technology, where she covered financial ... View Full Bio
We welcome your comments on this topic on our social media channels, or
[contact us directly]
with questions about the site.