7 Emerging Technologies IT Should Study Now
Staying on top of current technologies means anticipating future ones. Here, we look at seven technologies IT should be studying right now. One (or more) of these may well be the next big trend in the industry.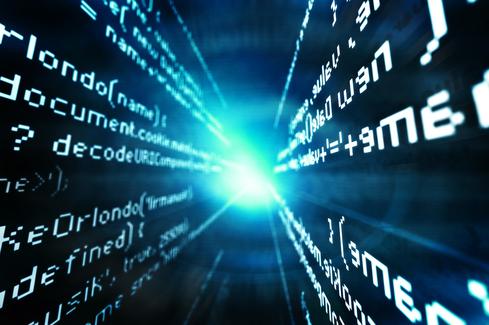 Staying on top of technology trends is serious business for those of us in the field. Skill sets come and go at a breakneck pace, and it's important to stay ahead of the curve in an attempt to anticipate the next hot trend to keep oneself relevant in an ever-changing world.
Here's a look at seven trending technologies that IT professionals should be studying right now. Where these technologies lead us, IT jobs are certain to follow in order to help design, implement, and support each one.
Our goal for this list was to identify not only hardware and software technologies, but also ideologies and legislative movements that can dramatically influence how and when a particular technology will reach a critical mass in terms of impact on our lives. You'll find that our list contains not only technologies that are attempting to solve problems we see today, but also ways to move beyond what we have today and push us into uncharted territories.
To help understand the importance of studying emerging technologies, simply look back at the past decade and contemplate the disruptive technologies that have revolutionized the way IT infrastructure works today. Topics such as server virtualization, big data, and cloud computing were once merely high-level concepts and ideas. Yet, those of us who investigated and learned about these technologies early on had a dramatic advantage over our peers in the workplace, once these technologies came to fruition.
As our technologies increase in complexity, it takes more and more time for technologists to start to comprehend new technologies, let alone learn how to implement and support them. So it's in our best interest to start our education as early as possible by first identifying the technology trends likely to shake up the IT landscape in the years ahead.
The proliferation of mobile computing around the world clearly indicates that a focus on future wireless technologies would make our list. The same goes for IT's hottest topic of the past few years -- IT security. Other technologies, such as three-dimensional imagery and robotics, will advance many areas of our lives that have remained stagnant for years.
Click on the following pages to see our top seven picks for technologies IT needs to watch and study now. Then, let us know what you think about the list and tell us about the technologies you think we're missing out on. Share your thoughts in the comments section below.
Andrew has well over a decade of enterprise networking under his belt through his consulting practice, which specializes in enterprise network architectures and datacenter build-outs and prior experience at organizations such as State Farm Insurance, United Airlines and the ... View Full Bio
We welcome your comments on this topic on our social media channels, or
[contact us directly]
with questions about the site.