OpenAI's Dysfunctional Thanksgiving: 5 Key Players in Coup Drama
OpenAI's Dysfunctional Thanksgiving: 5 Key Players in Coup Drama
The San Francisco startup OpenAI provided the one of the biggest tech dramas in recent memory with the shock firing of CEO Sam Altman and subsequent (and ongoing) maneuvering.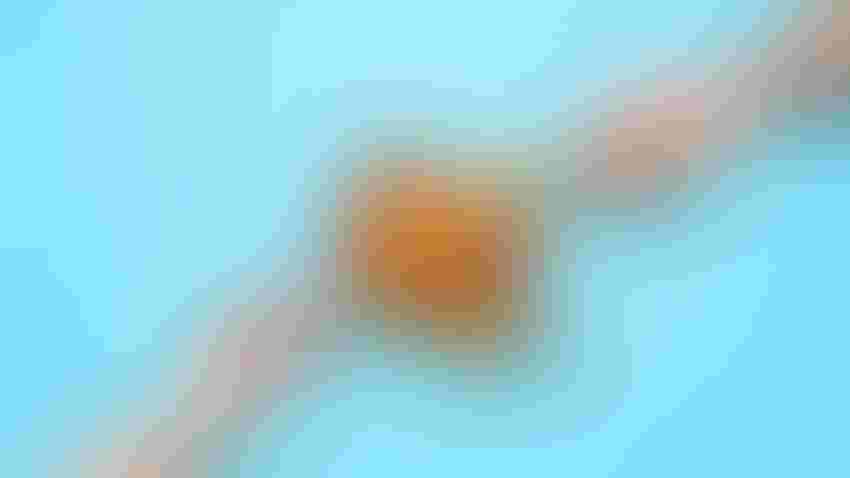 YesPhotographers via Alamy Stock
When the dust settles after an explosive weekend saw the unceremonious ouster of one of the tech sector's rising stars, much focus will be on several key players in the OpenAI drama that unfolded this week.
Several reports speculated about disagreements over AI safety, but no concrete reasons were given for OpenAI's board's removal of Sam Altman as CEO on Friday with CTO Mira Murati set to become interim CEO. A back-and-forth negotiation ensued with OpenAI signaling that Altman could return as CEO, but by Sunday, the board reversed course again and announced Twitch co-founder Emmett Shear would take the interim CEO reins.
In the wee morning hours on Monday, Microsoft CEO Satya Nadella announced Altman and ousted board chair Greg Brockman would come to Microsoft to lead a new advanced AI research team. A day later, more than 500 of OpenAI's 700-plus employees signed a letter calling for the board to resign and demanding that they reinstate Altman as CEO. Now, more than 700 (or just over 90%) of the employees have signed this letter.
Janine Korovesis, OpenAI board adviser and vice president of finance, explained her reasoning for signing the letter in a LinkedIn Post. "It was an easy decision," she wrote. "The allegations against Sam remain unsubstantiated, however they created a reverberating impact of strain across the entire AI community. I hope for swift resolution and place my trust in OpenAI leadership."
Ilya Sutskever remained the only co-founder left on the board and despite being one of the votes needed to oust Altman, expressed remorse for his actions and signed the letter.
InformationWeek looks at five key players in the OpenAI drama that unfolded this week:
Ilya Sutskever: 'Et tu, Brute?'
After the world learned of Altman's departure and Brockman announced his resignation, there was only one co-founder left at OpenAI with a position on its board. Ilya Sutskever, OpenAI's chief scientist, generally stayed out of the spotlight. Reports said Sutskever was the board member who told Altman he had been fired during a Google Meet call on Friday. During that call, Sutskever also informed Greg Brockman he had lost his seat on the board -- Brockman later took to X to announce he was quitting the company.
Sutskever was one of four votes needed to remove Altman. The board alleged that Altman had not been "candid," but did not elaborate on their reasons. Various reports citing people close to the matter said the crux of the disagreement had to do with concerns about the speed of development and AI safety in general.
Sutskever and remaining board members appeared to be entertaining the idea of bringing back Altman over the weekend, but reversed course. That's when Microsoft stepped in to announce the hiring of Altman. According to a report from The Wall Street Journal, a plea from Brockman's wife caused Sutskever to reverse his stance on Monday. Sutskever is close to the couple, and had officiated their wedding, the report said.
"I deeply regret my participation in the board's actions," Sutskever wrote on X on Monday. "I love everything we've built together and I will do everything I can to reunite the company."
Mira Murati: Interim CEO for a Day
Mira Murati, OpenAI's CTO, was tapped to replace Altman on an interim basis. She quickly jumped teams, though, joining calls to reinstate Altman.
Murati, who joined OpenAI in 2018, initially started at vice president of applied AI and partnerships. She was promoted to CTO in 2022 and led the company's efforts on ChatGPT, the text-to-image AI DALL-E, and more.
In a February interview with Time, Murati stressed some concerns she had about AI ethics and safety. "There are … a ton of questions around societal impact, and there are a lot of ethical and philosophical questions that we need to consider," she said.
Murati posted on X on Monday, "OpenAI is nothing without its people," signaling her loyalty to the signees of the letter calling for the board's resignation and return of Altman.
Greg Brockman: The Loyal One
Through his X feed, Greg Brockman, former OpenAI president and board chair, spilled some of the behind-the-scenes tea behind Friday's shock announcement.
"Sam and I are shocked and saddened by what the board did today," he wrote, before detailing a timeline of events.
"Last night [Thursday, Nov. 16], Sam got a text from Ilya asking to talk at noon Friday. Sam joined a Google Meet and the whole board, except Greg, was there. Ilya told Sam he was being fired and that the news was going out very soon."
Brockman said he found out about his removal from the board shortly after. Brockman quit via an X post later that day.
After Microsoft announced Altman and Brockman would be hired for the company's own AI team, Brockman posted, "We are going to build something new & it will be incredible."
Satya Nadella: The Head of the Table
Microsoft, with its 49% stake in the OpenAI business, did not get so much as a phone call warning of Altman's firing. While Microsoft quickly affirmed its confidence in OpenAI, behind the scenes CEO Satya Nadella was plotting moves of his own.
He told journalist Kara Swisher on a podcast that there would be "no OpenAI" without Microsoft. "As a partner, I think it does deserve you to be consulted on the big decisions," he said.
After the board flirted with the idea of reinstating Altman, they announced late Sunday that he wouldn't be returning after all. After that, Nadella announced Altman's hiring at Microsoft. On Tuesday, Nadella told CNBC there was still a chance for Altman to return to OpenAI.
Sam Altman: "Guest No. 4"
Sam Altman, while not an innovator at the firm, was one of the co-founders and helped shape the company's overall vision -- especially concerning its commercial ambitions. As the face of the company, Altman made an impassioned plea earlier this year to US Congress calling for AI legislation.
Despite his concerns, Altman and OpenAI marched forward as the juggernaut ChatGPT bot continued to soar in popularity, both among consumers and enterprise customers. Altman's ambitions did not stay in the software realm, as he teased OpenAI's plan to enter the tech hardware space and develop its own GPUs to run its large language model.
Those bold moves very likely spooked safety-conscious board members. After Friday's announcement that Altman had been fired, he took to X to write: "I loved my time at OpenAI. It was transformative for me personally, and hopefully the world a little bit … will have more to say about what's next later."
Later, he added, "I love you all. Today was a weird experience in many ways. But one unexpected one is that it has been sorta like reading your own eulogy while you're still alive…'
Then, later, "if I start going off, the OpenAI board should go after me for the full value of my shares." (Altman does not hold any shares at OpenAI).
With the drama unfolding quickly, it was suddenly announced that the board was considering reinstating Altman. He posted a picture of himself t OpenAI's San Francisco office holding up a badge reading "GUEST 04," and wrote, "first and last time I ever wear one of these."
The next day, after Nadella announced Altman's hiring at Microsoft, Altman posted, "the mission continues."
After a change of heart from Sutskever, Altman's future at OpenAI or Microsoft remains unclear.
Never Miss a Beat: Get a snapshot of the issues affecting the IT industry straight to your inbox.
You May Also Like
---