9 Myths About Wearable Computers
Wearable devices represent a major opportunity for the technology industry, but the makers of these devices still have some work to do.
Wearable computing is the future, but we will have to wait a few years before it's meaningful as a market for consumers and technology companies. "We believe this is the next big wave that will come out of the high-tech industry," Thomas Stuermer, a senior executive in Accenture's electronics and high-tech group, told us.
He's not alone in that assessment. Forrester analyst Sarah Rotman Epps wrote in a report last year that sensor-laden devices -- wearable computers and embedded devices -- "will drive the next phase of growth in personal computing and have the potential to transform how we live and work." Before that happens, however, consumer skepticism needs to be overcome, and device makers need to articulate the value proposition of their wearable hardware clearly.
Google Glass, perhaps the highest-profile attempt to launch a mass-market wearable device, may be intriguing, provocative, and promising, but it's not yet necessary, particularly to anyone already in possession of a smartphone. Stuermer argues that consumers and the technology industry need to confront some of the myths that have arisen around wearable devices.
Myth No. 1: Wearable devices are just another form factor for smartphones
Stuermer says the market is much broader than smartphones and watches. It includes eyeglasses, cameras, clothing, healthcare, and activity tracking. And therein lies a problem. It's not one market; it's many markets, not all of which will thrive equally. That said, the smartphone is likely to be the most convenient way to interface with and configure wearable devices over the next few years. It makes very little sense to ask potential consumers to buy and carry wearable devices that contain the same electronics found in their smartphones.
[ Take a visual tour of wearables. See 8 Wearable Tech Devices To Watch. ]
Myth No. 2: Consumers will quickly embrace wearable technology
Technology vendors should temper their expectations. Wearable devices will not experience the kind of rapid growth seen in the smartphone and tablet markets. "Consumers will warm up gradually, and they'll be methodical about it." And it remains to be seen how broadly consumers will accept the technology if it's discretionary. After someone has a device offering mobile communication and web access, what else is necessary?
Myth No. 3: Wearable devices are standalone products
No device is an island. At least, that's Stuermer's thinking for wearable technology. These devices need to be part of larger networks. Manufacturers should focus on building ecosystems and services. Successful business models will allow users to connect their wearable devices to other services and will have some degree of interoperability.
Myth No. 4: The wearable market is new
Wearable devices may now be getting lots of attention, but they're not new. We've had wearable computers of a sort since the first digital watches appeared in the 1970s, and medical devices like pacemakers can be considered wearable. What's new is the ease of networking and modes of interaction that don't ask too much of the user. If you've ever struggled to set a digital watch without knowing the required button combinations, you already understand why touch and voice commands change everything.
Myth No. 5: The wearable market will remain a niche
In fact, it's more likely to be a lot of niches that add up. Stuermer expects the market for wearable devices to grow from about $3 billion to $5 billion this year to $50 billion by 2017. With PC sales stagnant and tablet demand peaking, he expects hardware makers to see wearables as the next frontier.
Myth No. 6: First to market with a wearable product is a can't-miss winning formula
Getting to market first matters a lot among web companies but is less of an issue for wearable devices. Early entries into the market have been bulky, underwhelming in terms of functions, and impractical. When asked whether he was referring specifically to Google Glass, Stuermer insisted he's not speaking about any product in particular. He argued that manufacturers need to consult with fashion and design houses to ensure that their forays into the market don't stumble.
Myth No. 7: Power consumption and batteries will not be big issues with wearable devices
Perhaps a decade ago, chipmakers began to worry more about performance per watt than operations per second. Power efficiency became more important than raw horsepower. The mobile revolution only reinforced that approach, and it's an ongoing challenge. We're asking more of our mobile devices in terms of running sensors and background applications. All that requires power. And battery chemistry has not improved at the same rate as semiconductor density, so the problem keeps getting worse. Having to remove a smartwatch and charge it daily will be a significant deterrent to adoption. "Battery size and miniaturization is still a bit of an obstacle," as well as an opportunity for chipmakers.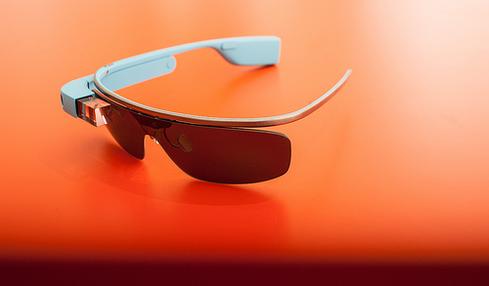 Myth No. 8: Wearable devices are secure
People wrongly assume that, because wearable devices are on their person, the devices are secure. Security will be a huge issue for wearable devices. There will be new laws to deal with surveillance, location tracking, advertising, security, and privacy. Device makers need to lay the groundwork for a robust security framework in advance.
To Accenture's list, it's worth adding one more.
Myth No. 9: Alternate interfaces will be easy
Google and Apple have made convincing cases for a future where we command computers with our voices. The model often invoked is Star Trek, in which characters addressed the ship's computer by voice and were immediately understood. If only it were that easy. Apple Siri and Google Voice Search try to help their users by suggesting spoken queries, because people don't know what to ask or how to phrase their queries to ensure they'll be understood. At some point, humans and computers will be able to communicate naturally and reliably, but it will take time before we're comfortable chatting with machines.
There's no single migration path to the next generation of enterprise communications and collaboration systems and services, and Enterprise Connect delivers what you need to evaluate all the options. Register today and learn about the full range of platforms, services, and applications that comprise modern communications and collaboration systems. Register with code MPIWK and save $200 on the entire event and Tuesday-Thursday conference passes or for a Free Expo pass. It happens in Orlando, Fla., March 17-19.
We welcome your comments on this topic on our social media channels, or
[contact us directly]
with questions about the site.