Apple Drops Watch Price When Bundled With iPhone
Consumers who purchase an iPhone 6s and Apple Watch together can save some cash. Apple's iPad Pro is expected in stores November 11.
Apple is gearing up for the holidays early with a limited promotion on the Apple Watch. Or is it? A price drop spotted over the weekend could be an actual discount or a sign of soft sales. Apple is also prepared to launch the iPad Pro in the weeks ahead.
Savvy consumers have spotted an in-store promo Apple is running on the Apple Watch. When consumers purchase any iPhone, such as the new iPhone 6s, with an Apple Watch Sport or Apple Watch they'll receive $50 off the wearable. Apple confirmed the discount to MacRumors.
The Apple Watch Edition and Hermès models are ineligible. (Heaven forbid Apple drop the price of the $17,000 gold model by $50!) Consumers must purchase both devices in the same transaction to receive the discount, but options such as AppleCare+ are not necessary.
The promotion is extremely limited. According to Apple, the discount is available at select stores in California (Burlingame, Chestnut Street, Corte Madera, Hillsdale, San Francisco, and Stonestown) and Massachusetts (Boylston Street, Burlington, CambridgeSide, and Chestnut Hill). The bundled sale runs through Nov. 15, after which the Apple Watch price returns to normal. The promotion is not available online.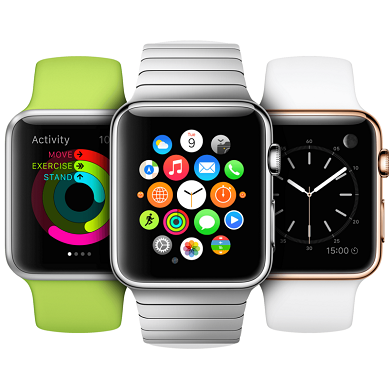 Why is Apple offering a $50 discount on the Apple Watch just six months after launch?
First, Apple could genuinely be testing price elasticity of its smartwatch. The Apple Watch, like many Apple products, is priced higher than competing models. The cheapest model costs $349 and options can quickly add hundreds of dollars to the price tag. The Apple Watch may simply be priced too high.
Second, Apple may be interested in boosting holiday-quarter sales of the smartwatch. This promotion may help it ascertain if a bundled price has any effect on demand for the product moving toward the holidays. The small nature of the test supports this idea.
Moreover, sales of the iPhone are expected to be huge during the holiday quarter. Pairing the iPhone and Watch is a natural bundle and points to how well they work together. If a small price discount can convince the many millions of people who will probably buy an iPhone to buy the Watch as well, that could lead to monster results for Apple
Third, the Apple Watch may not be selling as rapidly as the company had hoped -- despite numerous statements to the contrary.
[iPhone Demand Drives Strong Apple Earnings]

Apple insists the Watch is doing well, though it isn't providing any numbers to back up those claims. "I can tell you, we shipped a lot the first quarter; in the (September) quarter, we shipped even more, and I can predict we're going to ship even more this quarter," said Apple CEO Tim Cook last month. Analyst estimates for Watch sales range widely, but the consensus is that Apple sold about 4.5 million through July.
Avi Greengart, research director for consumer platforms and devices at Current Analysis, told InformationWeek, "While Apple has not disclosed unit sales, it has said in its earnings call that Apple Watch sales are increasing quarter-over-quarter. I think this is a promotional bundle, acknowledging that the Apple Watch is an add-on for the iPhone. I don't think it indicates anything other than Apple's desire to sell more stuff; Apple has done this in the past with Macs and iPods."
Apple did not explain any of its reasoning behind the bundled price.
The iPad Pro super-tablet will reach stores about the same time that the iPhone-Watch bundle pricing expires, according to several reports. The productivity-focused slate is expected to land on November 11, along with the Smart Keyboard and Apple Pencil accessories.
Apple has not confirmed these reports. The company often launches new products on Fridays, so the November 11 date (which falls on a Wednesday) should be taken with a grain of salt.
[Editor's note: This article was updated to include Avi Greengart's comment.]
Eric is a freelance writer for InformationWeek specializing in mobile technologies. View Full Bio
We welcome your comments on this topic on our social media channels, or
[contact us directly]
with questions about the site.