iPhone 6s, iPad Pro Star At Apple Event
The new iPhone 6s and iPhone 6s Plus, along with a larger iPad, dominated Apple's fall event, which also heralded a new Apple TV and revised mobile and wearable operating systems.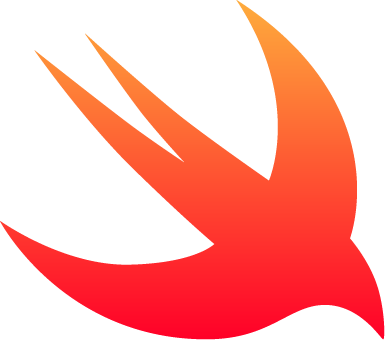 Apple's Swift Programming Language: 10 Fascinating Facts
(Click image for larger view and slideshow.)
Apple's annual fall event was one for the record books. Not only did the company show off its smartest iPhone yet -- the iPhone 6s -- but it also broke new ground in the tablet market, updated its streaming video box, and promised more powerful smartwatches.
As expected, the new handsets are called the iPhone 6s and 6s Plus. The smartphones carry over the screen sizes and resolutions from last year's devices. They stand at 4.7-inches and 1344 by 750 pixels for the 6s, and 5.5 inches and 1920 by 1080 pixels for the 6s Plus.
The hallmark addition to the iPhone is something called 3D Touch.
With 3D Touch, the new iPhones can differentiate between light touches and firm presses. The feature can be used to call up secondary actions or menu screens, such as email previews, based on how hard users press the screen. Apple demonstrated how simple tapping and swiping gestures can be used to control the user interface, as in multitasking and dismissing content. Apple completely re-thought the touch screen technology in order to make 3D touch a reality.
Serious Improvements
The company is giving developers access to APIs so they can add 3D Touch to their own apps.
The iPhones look a lot like last year's handsets, but they have stronger frames. The new devices use 7000 Series aluminum to ward off the Bendgate phenomenon that had Apple fans crying foul last year when their expensive i-devices bent under pressure.
Apple updated several core components of the devices, including the camera and processor. Apple improved the camera's sensor to 12 megapixels. It has twice as many focusing elements, in order to create sharper images. More importantly, Apple worked to reduce crosstalk and image noise that can cloud color. The main camera can now capture 4K video. The user-facing camera captures 5-megapixel images, and the new iPhones can pop the display to act as a selfie flash. The 6s and 6s Plus use Apple's new A9 processor, which offers significant performance and power efficiency gains over the previous A8 chip. The M9 motion coprocessor is built directly into the A9. It is always on to track motion and other fitness data.
In a move sure to rile some, Apple is keeping the storage options at 16GB, 64GB, and 128GB, each of which costs $100 more than the last. Apple said it worked hard to reduce the size of iOS 9, the operating system that ships on the new iPhones. Many people will find 16GB a pathetic amount of storage. The entry-level storage capacity should be 32GB, which is what nearly all competing flagship handsets include. Apple usually doesn't say how much RAM is in its devices.
[Read more about the Apple Watch and the wearables market.]
The new operating system brings a lot of features to the iPhone 6s and 6s Plus, such as a dramatically improved Siri voice assistant, better battery life, wireless CarPlay, mass transit maps, a newsreader app, and support for loyalty and store-based credit cards in Apple Pay.
The iPhone 6s and 6s Plus will be available for pre-order on Sept. 12. They reach Apple Stores Sept. 25. The 16GB 6s starts at $649 and the 16GB 6s Plus starts at $749. They come in silver, space gray, gold, and rose gold.
Apple today finally put to rest rumors of an enterprise-focused tablet and announced the iPad Pro, a 12.9-inch slate that is sure to convince some mobile professionals to leave their laptops in the office. The LCD screen includes with 2,723 by 2,048 pixels. The iPad Pro and takes full advantage of
Continued on page 2
the new split-screen multitasking found in iOS 9, and its larger display allows for a full-size keyboard to appear on the screen.
The device is large and heavy. At 1.57 pounds it weighs more than the original iPad. Disappointingly, the battery provides just 10 hours of life. A device this large -- especially one intended for mobile pros -- should push 12 hours of uptime.
The guts of the tablet largely mirror those of the iPhone 6s Plus, which means it has an A9x processor, 32GB through 128GB of storage, and an 8-megapixel iSight camera.
An Apple Stylus?
In a surprise move, Apple announced two accessories for the iPad Pro: a folding Smart Keyboard and the Apple Pencil.
The Smart Keyboard looks like a cross between the existing cover for Apple's iPads and the keyboard for Microsoft's Surface tablets. In unfolds and magnetically attaches to the iPad Pro for data transfer and stability. The keyboard costs $169.
[Check out our previous coverage of Apple's iPad Pro.]
The Apple Pencil is a stylus (you know, the thing Apple founder Steve Jobs said was the mark of failure). The Pencil can work at various angles, and it interacts with the pressure-sensitive screen to deliver thin and thick lines depending on how hard the user presses. Apple called up Adobe and Microsoft (yes!) to demonstrate how powerful the Apple Pencil can be within productivity apps. The Apple Pencil, which is battery-powered and can be recharged via the iPad Pro's Lightning port, costs a whopping $99.
Speaking of price points, the iPad Pro is a beast. The entry-level model, which has WiFi and just 32GB of storage, costs $799. The WiFi with 128GB model costs $949, and the WiFi with cellular and 128GB of storage costs a depressing $1,079.
The iPad Pro goes on sale in November.
Apple showed off the new Apple TV, which supports apps as well. The revised set-top box has a touch-sensitive remote that can be used with it to play games. It features extensive Siri integration, which can be used to control much of the user interface. The Apple TV goes on sale in late October for $149 (32GB) or $199 (64GB).
Last, Apple showed off a few new Apple Watch variants. A new aluminum option is available, as is a rose gold color. Several new straps will go on sale shortly. Apple will also deliver WatchOS 2.0 -- which supports native apps -- to the Apple Watch beginning Sept. 16.
Eric is a freelance writer for InformationWeek specializing in mobile technologies. View Full Bio
We welcome your comments on this topic on our social media channels, or
[contact us directly]
with questions about the site.