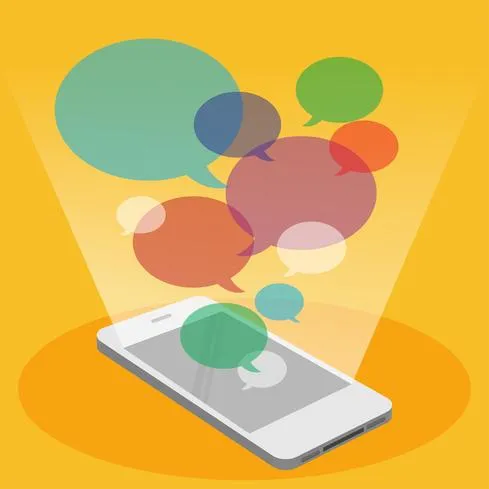 Mobile Messaging Apps: 8 Tips For Keeping Your Workplace Secure
(Click image for larger view and slideshow.)
There's a new browser on the market from Vivaldi Technology, which is looking to lure Web surfers away from Chrome, Safari, and other browsers with personalized features and a streamlined look.
Vivaldi is banking big on customization, starting with tab stacks, which allow users to drop tabs on top of each other to create a stack -- a quicker way to reduce clutter and keep organized.
When users are ready to switch between tabs, Vivaldi has a number of customizations for that as well. Users can tile a tab stack and see multiple pages at the same time.
A custom search engine allows users to add almost any search field on the Web to Vivaldi, and the user interface adapts to the color of the Web page you're viewing.
The Web page zoom feature lets users zero in on the contents of a Web page, while user interface scaling adjusts the size of the elements of Vivaldi's user interface.
Vivaldi, which runs on Windows, Mac, and Linux, was developed by some of the Web's browser pioneers, including Jon von Tetzchner, who cofounded and led Opera Software, and who now runs Vivaldi.
"We set out on a mission to make web browsers powerful again," Tetzchner wrote in an April 6 blog post. "So Vivaldi 1.0 is both a throwback and a look ahead. It's a 'Modern Classic' designed to help our users get the most out of all the time they spend with their browser."
Learn to integrate the cloud into legacy systems and new initiatives. Attend the Cloud Connect Track at Interop Las Vegas, May 2-6. Register now!
A notes tool, designed for researchers, allows users to mark content and save it as a note. The browser can remember which site the user was browsing at the time, and allow the user to take screen shots as well.
Additional features include mouse gestures and keyboard shortcuts to browse more quickly, Speed Dial (which lets users access their favorite sites and bookmarks from any blank tab), and quick commands or opening tabs, accessing bookmarks, and changing settings.
Users can also view websites in a sidebar, a place that could be well suited for browsing tweets, Facebook posts, or conducting chats alongside the primary browsing window.
Vivaldi supports Chrome add-ons. The user interface utilizes React and JavaScript, as well as Node.js. The browser's core uses Chromium.
"Millions of people have already agreed that they want a better browser, one that puts them in control," Tetzchner continued. "Everything we build is in service of the user. We have no investors and their agendas to dictate our progress. There's no exit strategy and we're here to stay. All we want to do is give people a browser they're proud to use and that we're proud to call Vivaldi."
Vivaldi launched the first beta of the Vivaldi browser in November. The company announced that the browser's technical previews have been downloaded more than 2 million times.
The major Web browsers probably don't have to worry too much about the latest competitor. Google Chrome owns more than half of the desktop browsing market, according to a January report from StatCounter.