Blockchain: 5 Use Cases for the Enterprise
Everybody talks about blockchain, but is anybody really doing it? Here's a look at five use cases across industries.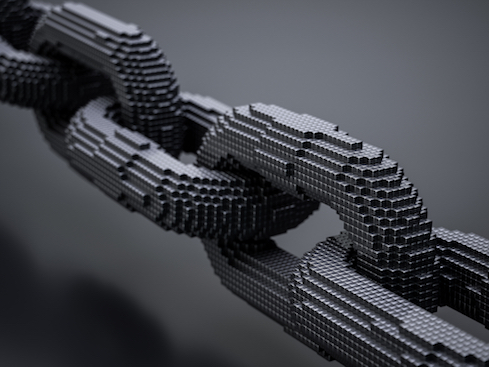 Every year in the tech industry there's some technology that is getting tons of buzz but not many people are really doing it yet. In past years that may have been cloud computing or containers or big data or Hadoop. For the year 2018, blockchain most certainly fits this description.
That's because although you may be hearing about blockchain all the time, not many people are doing it. Only 1% of CIOs responding to the Gartner 2018 CIO Survey indicated that they had any kind of blockchain adoption in place. Just 8% said they were in short-term planning or the pilot phase of blockchain.
However, blockchain has been the number one search term on Gartner.com since January 2017. Interest levels are high.
How come? First, let's look at the definitions. Blockchain has been best known because of its connection to the cryptocurrency bitcoin. The distributed ledger system creates "blocks" of transactions that are verified and chains them together. The data committed to blockchain is immutable -- it cannot be changed. Part of the appeal of this technology is that it operates in a decentralized manner. There is no need for an all-knowing, all-controlling central authority like a bank to administer and verify everything. The combination of the blocks that are chained together, the immutable data and the cryptography to secure it all creates a system that can be trusted for transactions among untrusted partners, even without a central authority to oversee it.
Cryptocurrency was the original use case for blockchain. It's no surprise that early additional use cases have also be in the financial technology industry sector. But clearly, given the enthusiasm Gartner has seen on its site, enterprises are interested in applying blockchain technology to other areas as well, even if they don't quite know where and how yet.
With that in mind, InformationWeek decided to collect some of interesting enterprise applications of blockchain that we've seen, and also some potential applications of blockchain that organizations may one day deploy. Here's our list.
Elections and Voting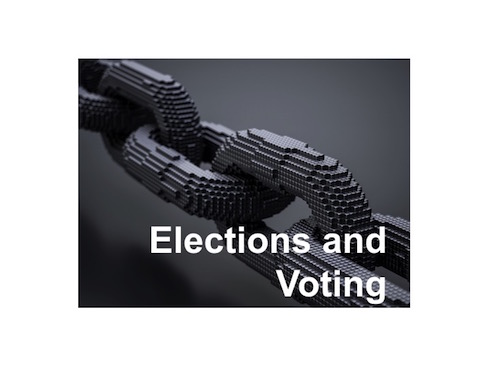 Intended to provide a secure way for West Virginia citizens serving in the military to cast their ballots in elections (besides absentee ballots), the state has created and deployed a blockchain-based system that lets service members vote via an app. West Virginia is the first state to pilot blockchain technology in a federal election, according to a whitepaper describing the project. The technology comes from Boston-based company Voatz. Blockchain was selected for this project because as a distributed ledger of transactions, the military mobile votes become immutable and tamper-proof once they are recorded.
"Our experiences have shown how difficult it is for uniformed service members to participate in elections using traditional absentee ballots," states the project's web site. "In fact, because the postal service was so unreliable in the Middle East, many of our service men and women were not able to vote in the 2012 and 2014 primary elections."
Deployed service members could cast their ballots with the Voatz app for the November election starting at the end of September.
Walmart and Food Safety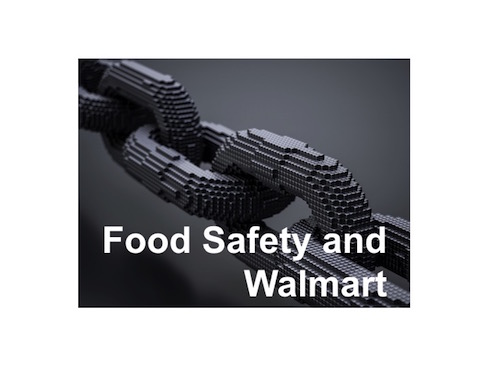 You can't turn on the news these days without seeing another story about contamination of some food or another. This year there has been e.coli in the romaine lettuce and salmonella in eggs.
The e.coli romaine contamination was traced back to Yuma, Arizona, but there was no way to tell, if you bought a bag of salad, whether your romaine had come from Yuma or not.
To fix this, Walmart is introducing a blockchain-enabled Food Traceability Initiative, and sent a letter to its fresh leafy green suppliers in September, asking them to use the system. Walmart piloted the system using the IBM Food Trust Network, and says it is user-friendly and low-cost. Walmart said suppliers are expected to have the systems in place by September 2019.
Healthcare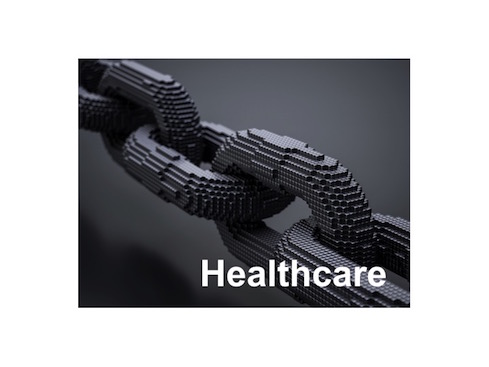 There's a lot of opportunity for blockchain in the healthcare vertical, from assembling complete medical histories for individual patients to tracking the pharmaceutical supply chain. A survey of 200 healthcare executives, conducted by the IBM Institute for Business Value, showed that these executives are looking at a number of use cases for blockchain including clinical trial records, regulatory compliance, health records, medical device data, medication and treatment data, billing and claims, adverse event safety, asset management, and contract management.
Blockchain is well suited for medical records, for instance, because an individual's health information is "long data" -- the lifetime history of data related to an individual -- every vital sign ever recorded, medication taken, doctor visit, procedure, and test.
IBM notes in its report on the survey that "data captured in blockchains can be shared in real time across a scalable group of individuals and institutions. Every event or transaction is time-stamped and becomes part of a long chain, or permanent record that can't be tampered with after the fact."
Self-Sovereign Identity Management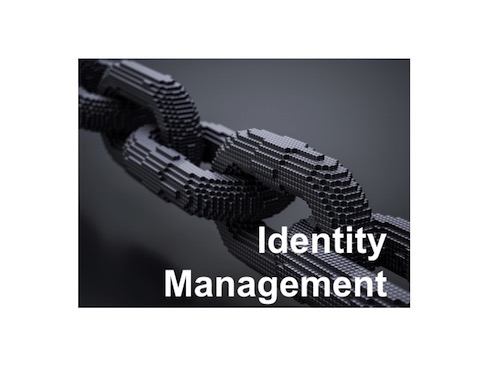 What's your identity, and how can you prove it? Today your bank owns part of it, social media companies own other parts, government entities own parts (they issue your driver's license, marriage license, voter registration, and more). All of those are components of your official identity, and yet you may not want your banker looking at your Facebook profile. But you don't own or control all of this information about yourself. Yet. There's a movement underway to give individuals control over their own personal meta data rather than ceding that control to credential-issuing authorities like employers, governments, and banks.
It's called self-sovereign identity, and it relies on blockchain, among other technologies, to create the infrastructure to allow individuals to control their own data. These systems are still in development, but the idea is to enable you to store, access, and prove your identity, relying on the immutable data -- in this case a long identification number that is then linked to all the pieces of your identity.
Intellectual Property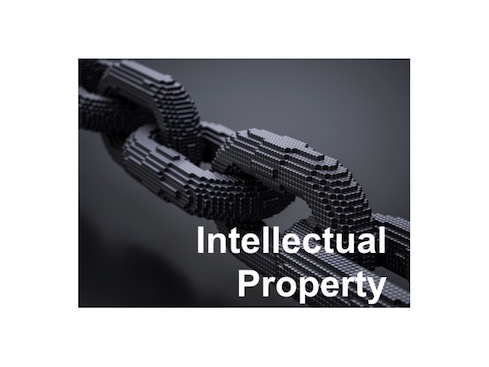 Who owns the rights to a photograph, to an online article, to a downloadable software app? What about music and video. Intellectual property has experienced an era of theft and piracy since the internet made it easy for people to share digital files. Can blockchain help protect intellectual property rights? A number of companies are investigating its use for just that purpose. For instance, Eastman Kodak Co, the company with its roots in cameras and film, has worked with a technology startup to develop a blockchain-based system called KODAKOne to protect the copyright of images and photographs registered on the platform. News service company, The Associated Press, has forged a deal with Civil Media Company. The deal is designed to help AP execute blockchain-based content licensing and track content usage and consumption trends, according to an announcement from Civil in August. The Civil technology enables proven authorship and ownership of content including photos, smart contract licensing terms, and incentives for ethical behavior, according to the announcement.
"AP has been pushing into new digital territory for more than two decades, and Civil is opening up another new space with interesting technology to explore and a commitment to good journalism," said Jim Kennedy, AP's senior VP for Strategy and Enterprise Development. "We're eager to help cultivate the space and demonstrate our value to a new set of digital publishers."
Jessica Davis is a Senior Editor at InformationWeek. She covers enterprise IT leadership, careers, artificial intelligence, data and analytics, and enterprise software. She has spent a career covering the intersection of business and technology. Follow her on twitter: ... View Full Bio
We welcome your comments on this topic on our social media channels, or
[contact us directly]
with questions about the site.