If you are looking to get your executive team to invest in your data analytics strategy, you may want to put together a slide deck that shows the potential benefits, the risks of not pursuing such a strategy, the required capital budget for the project, and the expected ROI. That's a pretty straightforward way to approach the C-suite.
Or you could follow an alternative approach. Instead of telling them what you want to do, show them.
That's what Mike Cuddy did. The vice president of IT and CIO at Toromont Industries, a company that sells and services industrial assets such as heavy industrial equipment for construction and mining, followed an approach he learned from another IT leader at an Interop/InformationWeek event a few years ago. Cuddy asked this industry peer (who worked at UPS) the following question: How do you sell this stuff to your organization?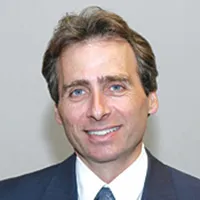 Cuddy got the following response: "Don't spend too much time selling it to your organization. Just go build stuff. Try stuff.'" When you create these projects, they demonstrate their own value to the C-suite, according to Cuddy. That's the premise that his organization has successfully followed over the last two years as they matured and refined their analytics program for a new era to incorporate a host of new data from IoT.
Cuddy will be talking about how they did that at Toromont during the presentation, Building a New Foundation: Analytics in the Industrial Enterprise, at Interop 2019 in Last Vegas, May 23.
This isn't a consumer IoT play where you adjust your Nest thermostat and then have Google send you a report at the end of the month about your energy usage, Cuddy said. Toromont's industrial IoT analytics serves a company with $3.5 billion (Canadian dollars) in revenue and 120 people working in IT. Toromont's program meant ingesting new data sets and experimenting with them to find out just how they could add value to the operation. There are plenty of challenges that go with adding these new data sets. You need to understand the new data and contexts, plan for any security implications or allowances, and consider how to build new algorithms, Cuddy said.
Once you get these parts figured out, there's a whole new challenge -- the change management that comes after you get insights from this new data. "When you create insights that weren't possible before, you now have a basis to redesign your go-to-market models," Cuddy said. Perhaps your sales professionals will find that their jobs and roles are changing. "The change management is fairly significant."
For instance, the parts and services business is based on after-market sales. If your data analytics and algorithms are lowering maintenance and operating costs by providing better preventative maintenance, that reduces Toromont's income.
"The ROI quandary is how do you incent and motivate organizations to build out these new types of applications where they would appear to reduce your income and profitability?" Cuddy said. But actually, this is a key growth strategy for Toromont, which Cuddy acknowledges might seem contradictory at first.
"It's key because you grow the volume of business that you do with your customers," he said. "You establish a mechanism for providing a better operating model for your customers. It's really a competitive differentiator. In our view there's all sorts of evidence that that's the case."
Cuddy will share some of that information and pay forward some of the advice he got at past Interop events with advice for his industry peers about these issues. He'll also talk about the tools in place at Toromont that are being used to drive some of these insights and changes, such as Microsoft Azure and Power BI.
That kind of guidance and advice from industry peers can be crucial for organizations embarking on new initiatives. When organizations begin analytics projects, not everyone understands what the impact will be.
"We had an understanding in theory of a handful of scenarios, a small group of us had a significant amount of enthusiasm around the theories," Cuddy said. "What's been revealed as we've gotten practical implementations in place has exceeded what our expectations have been."
More about what you can learn at Interop 2019:
An IT Pro's View: Why Interop is a Unique IT Conference
St. Jude Cloud: Sharing Data to Cure Cancer