IBM Watson: 10 New Jobs For Cognitive Computing
IBM Watson is adding language-processing, image-recognition, and reasoning services to power these 10 breakthrough applications that scale up human-like analysis.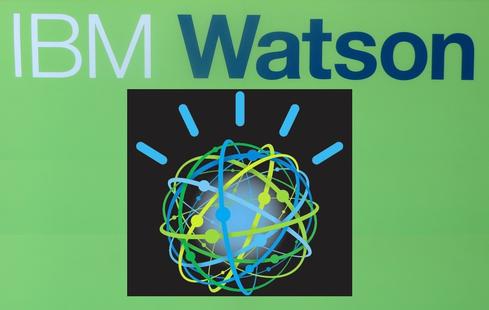 Computing power meets the human-like capacity to speak, seeing, reason, and learn. That's what cognitive computing is all about, as exemplified by the category leader, IBM Watson. But is this practical technology that can affordably handle important tasks?
Even before it acquired the AlchemyAPI platform last week, IBM's Watson business unit was busy adding language, speech, machine vision, and decision services aimed at powering breakthrough applications. AlchemyAPI expands and accelerates those efforts, bringing Watson a portfolio of language- and image-processing services, machine understanding of eight human languages, and, most particularly, a following of more than 40,000 developers who call on its application programming interfaces.
But a bundle of services won't necessarily add up to a useful cognitive computing app. The big idea with cognitive computing -- computing that can learn and improve, not just follow instructions -- is scaling up and accelerating human expertise. For example, our times have brought a deluge of information, so one big play for cognitive computing is quickly combing through troves of timely and potentially relevant information that even armies of humans couldn't possibly sort through in a matter of seconds.
[Read about the hottest skills IT pros need.]
For example, Watson powers medical diagnostic apps that "read" through the millions of research papers and clinical trials published each year to surface relevant insights on patient-specific treatments. Watson-based financial services apps introduced at ANZ Bank in Australia and CaixaBank of Spain offer investment advice, quickly combing through tens of thousands of potential investments and suggesting best-fit options based on customer-specific profiles detailing their life stage, financial position, and risk tolerance. Insurer USAA has adapted the IBM Watson Engagement Advisor, a learning app for complex service-and-support roles, to help veterans answer complex questions and find appropriate resources when they're considering leaving the military.
These are just a few examples of cognitive computing apps that are emerging, but read on for a peek at new types of applications and evolved applications that IBM expects Watson to power in 2015 and beyond.
Doug Henschen is Executive Editor of InformationWeek, where he covers the intersection of enterprise applications with information management, business intelligence, big data and analytics. He previously served as editor in chief of Intelligent Enterprise, editor in chief of ... View Full Bio
We welcome your comments on this topic on our social media channels, or
[contact us directly]
with questions about the site.