IBM Watson, Heart Association Take On Cardio Health
IBM, the American Heart Association, and Welltok have teamed to deliver a workplace health solution. Without preventative strategies, by 2030 cardiovascular diseases may cost companies $106 billion in lost productivity alone.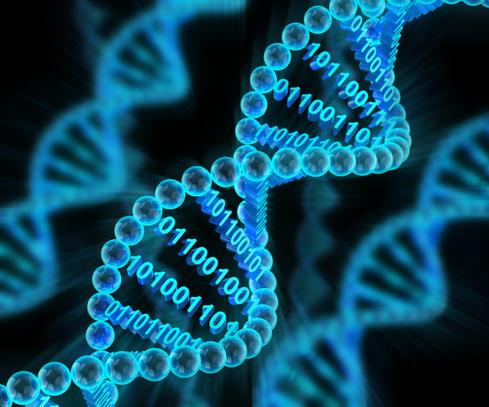 6 Ways Big Data Is Driving Personalized Medicine Revolution
(Click image for larger view and slideshow.)
IBM, Welltok, and the American Heart Association (AHA) kicked off American Heart Month with an announcement of plans to create a workplace health solution that will combine the AHA's metrics and health assessments with IBM Watson's analytical power and Welltok's consumer-facing health platform.
The trio's goal is to ease the national burden of cardiovascular diseases, which today affect more than 85 million Americans, account for one in three deaths, and come at a cost of $312 billion in annual health spending and lost productivity, according to the AHA.
The new solution, which will be available later this year, will use AHA metrics and its optional My Life Check questionnaire to assess the health of employees, while a Workplace Health Achievement Index, released Feb. 1, will assess the health of a workplace environment. The index follows from an AHA CEO roundtable that collected the input of 22 corporate leaders from companies including IBM, Johnson & Johnson, Merck, Express Scripts, and Kaiser Permanente, which together oversee more than 2 million employees.
Available for participation now, the index includes measures for ranking corporate health initiatives and provides the data it receives -- in an anonymized format -- to Watson for analysis and ultimately guidance on how to, among other things, design, tailor, and deliver benefits and programs that will have the most transformative effects on a workforce's health.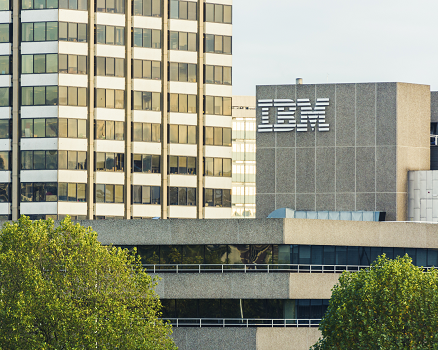 Unless effective prevention strategies are put into place, the AHA anticipates the direct costs of cardiovascular diseases will reach $818 billion in 2030, and the indirect costs associated with lost productivity will grow to $106 billion the same year.
An AHA study with Nielsen found that employees who are offered a workplace health program are more likely to know key biometric measurements such as their weight, blood pressure, and cholesterol; and those who feel encouraged by senior leadership to participate in a workplace health program are twice as likely to make healthy eating decisions and report weight loss, reduced blood pressure, and cholesterol as a result of their participation.
Further, 55% of those surveyed said that CEO participation in the health program was important to them, and 69% said it had a strong impact on their satisfaction at work. With regard to recruitment, 49% said they found the offer of a wellness program to be "extremely or very attractive."
The study also underscores the need for such programs -- while 74% of participants described themselves as in "good or very good" health, 42% of those same people also reported having chronic illnesses, including diabetes, high blood pressure, and high cholesterol.
[ Read IBM's Watson Taps APIs, Learning Centers For IoT Expansion. ]
The AHA My Life Check questionnaire measures what the AHA calls Life's Simple 7, or seven key cardiovascular health indicators: not smoking, healthy eating, physical activity, achieving and maintaining a healthy weight, reducing blood sugar, and managing cholesterol and blood pressure. According to the AHA, people who reach ideal health for all seven metrics by age 50 may have a "significantly lower lifetime risk of heart disease and stroke."
In Nov. 2015, Welltok and IBM rolled out a Watson-powered version of Welltok's CaféWell Health Optimization Platform to IBM employees, who can access it on the Web, smartphones, and soon on the Apple Watch. The app understands a user's available benefits; grows increasingly knowledgeable about the user's behaviors and health status; and using Watson's ability to understand language, answers questions via text or voice such as "Where can I get a healthy meal nearby?" and "How long can I stay in the hospital post-partum?"
The AHA effort will be Watson's first foray into heart health specifically.
"The new era of cognitive computing has the potential to help transform personal health and well-being, and that's why we are eager to see this offering in action to support the health and wellness of the workforce," Kyu Rhee, chief health officer of IBM Watson, said in a Feb. 1 statement.
Does your company offer the most rewarding place to work in IT? Do you know of an organization that stands out from the pack when it comes to how IT workers are treated? Make your voice heard. Submit your entry now for InformationWeek's People's Choice Award. Full details and a submission form can be found here.
Michelle Maisto is a writer, a reader, a plotter, a cook, and a thinker whose career has revolved around food and technology. She has been, among other things, the editor-in-chief of Mobile Enterprise Magazine, a reporter on consumer mobile products and wireless networks for ... View Full Bio
We welcome your comments on this topic on our social media channels, or
[contact us directly]
with questions about the site.