Google Fiber Expansion Coming To Public Housing
Google continues the expansion of its Fiber Internet service by offering free connections for families in public housing, starting in Kansas City. The search giant is already offering free WiFi service in some public housing developments.
Google is expanding its plans to bring high-speed Internet access to residents in public housing. Specifically, the search giant is planning to bring free gigabit Internet service to residents in all public housing properties with its Google Fiber service.
This means that families in these properties will be able to access some of the fastest Internet speeds available, at no cost to the housing authority or to residents.
The first property to receive gigabit Internet as a part of this program will be West Bluff in Kansas City, Mo., where Google already has infrastructure in place, and where the company is already providing its Fiber service to the city's residents, according to a Feb. 3 blog post.
Google has connected all 100 homes in West Bluff with Fiber, and families can sign up immediately to access the Internet at speeds of up to 1,000 Mbps.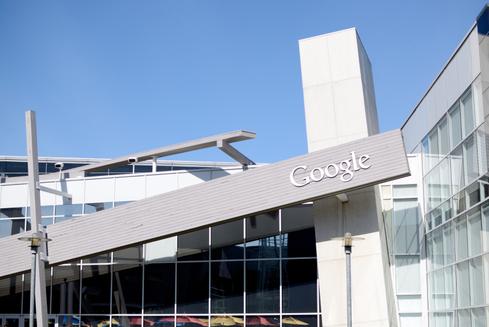 In its existing markets, Google's Fiber service offers a connection to basic Internet speeds for a $300 construction fee (or $25 a month for 12 months). After that, homes get free Internet access for seven years.
The company plans to bring gigabit Internet to select affordable housing in all of its Fiber cities. Google is also working with local providers to identify which properties it can connect across these markets.
Google plans on complementing the free Fiber Internet service by working with local partners to make new investments in computer labs and digital literacy classes so residents learn the skills they need to get online.
"The U.S. has some of the most expensive broadband in the world, while lagging far behind other countries in Internet speeds," Dennis Kish, vice president of Google Fiber, wrote in Wednesday's blog post. "And for families in affordable housing, cost can be one of the biggest barriers to getting online. Alongside our ConnectHome partners, we're proud to make some of the fastest Internet more available and accessible to those who need it most."
The latest expansion of Google's efforts to shake up the high-speed Internet market follows earlier efforts to deliver superfast WiFi to public housing residents.
In July, the company launched a program in all of its Fiber markets to connect residents in select public and affordable housing properties for free, with no installation fee.
[Read more about Google Fiber.]
The initiative is part of ConnectHome, a program launched by the Obama White House and US Department of Housing and Urban Development (HUD) to bring Internet connectivity to more school-aged children and families living in HUD-assisted housing in 28 communities across the country.
Google's Internet ambitions aren't confined to the US. The company is looking to connect developing economies to the Web with the help of giant floating balloons that function like WiFi hotspots in flight -- in an endeavor called Project Loon.
As part of this effort, the company announced that Indonesia's top three mobile network operators, Indosat, Telkomsel, and XL Axiata, have agreed to begin testing Project Loon's balloon-powered Internet capabilities over Indonesia later this year.
What have you done to advance the cause of Women in IT? Submit your entry now for InformationWeek's Women in IT Award. Full details and a submission form can be found here.
Nathan Eddy is a freelance writer for InformationWeek. He has written for Popular Mechanics, Sales & Marketing Management Magazine, FierceMarkets, and CRN, among others. In 2012 he made his first documentary film, The Absent Column. He currently lives in Berlin. View Full Bio
We welcome your comments on this topic on our social media channels, or
[contact us directly]
with questions about the site.