Google Fiber No Longer Free In Kansas City
Google cuts free Google Fiber for new subscribers in Kansas City, the first market to lose its Basic Internet plan.
Google is dropping its free Basic Internet plan for new Google Fiber subscribers in Kansas City. This is the first market to lose Google's cheapest Internet service.
It's worth noting the Basic Internet plan isn't exactly "free." Users were required to shell out a one-time $300 construction fee to use the service. It could be paid upfront or in $25 monthly installments.
Following the fee payment, subscribers were given slow but free Internet access. The speeds for Basic Internet amounted to about 5 Mbps for downloads and 1 Mbps for uploads.
[Read: Bot beats Google, Facebook CAPTCHAs]
With this newest update, which was first reported by Re/code on April 9, this option is no longer available to new Google Fiber subscribers in Kansas City.
For new Google Fiber users in the area, the cheapest plan will be the faster Fiber 100, which starts at $50 per month for 100 Mbps uploads and downloads. There is no contract or construction fee involved with the plan, though subscribers who keep it for one year will have the $100 installation fee waived.
Current Basic Internet users will continue to receive the service. To be fair, Google did promise seven years of Basic Internet to those who subscribed, starting from the date an address was connected to the plan.

Learn to integrate the cloud into legacy systems and new initiatives. Attend the Cloud Connect Track at Interop Las Vegas, May 2-6. Register now!
If you are not a Basic Internet subscriber and interested in using the service, there's still time. Google is giving interested parties until May 19 to register, provided they are living in areas of Kansas City where Basic Internet was already available. This excludes East Johnson County, where registration for Google Fiber recently started.
Kansas City was the first market to receive Google Fiber when the service launched in 2012. Google started rolling out its 1 Gbps network in its first "fiberhood" (areas with 250 to 1,000 user homes) in the city's Hannover Heights neighborhood.
The rollout of Google Fiber continued through Austin, Texas and Provo, Utah, two cities where Basic Internet is still available. As of now there is no change to either city, but Google has not confirmed its plans for the future.
However, it doesn't seem Basic Internet will be returning to areas where it's eliminated. In Atlanta, which received Google Fiber in February, the cheapest option to start was the Fiber 100 plan.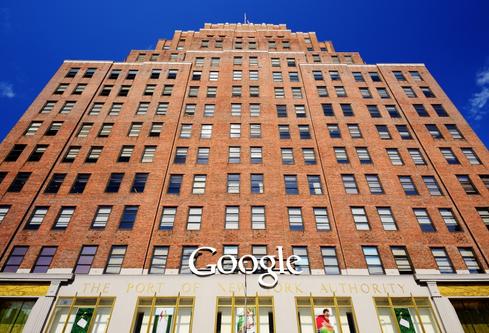 There could be several factors at play behind this news. The decision to cut Basic Internet from Kansas City comes at a time when Google is making more of an effort to expand Internet services to residents of low-income neighborhoods where online connections often aren't available.
Google recently announced plans to bring free gigabit Internet access to residents in low-income housing properties through its Google Fiber service. Its intention is to start in Kansas City, where it already has the Fiber infrastructure, and continue throughout all Fiber cities.
Re/code makes an important point in noting Google Fiber is the priciest initiative for Google parent company Alphabet. Eliminating the free service could be a means of cutting corners, especially as the company continues to roll out free Internet to economically deserving communities in its Fiber cities.
It also plans to continue rolling out the Fiber service across the United States. One of these is San Francisco, where Google plans to use existing fiber-optic cables to accelerate delivery rather than building a network from scratch. It will be delivered to select apartments, condos, and affordable housing units within the city.

Kelly Sheridan is the Staff Editor at Dark Reading, where she focuses on cybersecurity news and analysis. She is a business technology journalist who previously reported for InformationWeek, where she covered Microsoft, and Insurance & Technology, where she covered financial ... View Full Bio
We welcome your comments on this topic on our social media channels, or
[contact us directly]
with questions about the site.