Government IT: Hot Tech Trends In 2016
Local, state, and federal governments are aiming to make their tech initiatives more open, responsive, technically up-to-date, and secure this year. Can they pull it off?
In ordinary businesses, IT decision-makers can identify the criteria that matter to the organization's success and respond with choices that best serve those requirements. Nobody questions a CIO's conclusion that one supplier is more trustworthy than another, even if that supplier charges more. If a strategy turns out to be harebrained instead of innovative, it's rarely a scandal. The business has the freedom -- and the responsibility -- to make its own mistakes.
Governments, on the other hand, are supposed to be accountable to their citizens. Each technology decision, whether made by a federal government or a rural town council, is beholden to the citizenry that government branch serves. Such entities have little control over the budget, and they need to be transparent in everything from purchasing decisions to data management. The situation hands government IT unique challenges, especially in regard to gazing into crystal balls (which the department had to requisition from another department, or purchase from the lowest-price bid).
For instance, in 2015 the US government announced a new "smart cities" initiative, investing more than $160 million in federal research and leveraging more than 25 new technology collaborations to help local communities. Among them are several projects that require IT leadership and technical support:
Creating test beds for Internet of Things (IoT) applications
Collaborating with the civic tech movement
Sharing existing federal technologies, such as research on sensor networks and investments in intelligent transportation systems
As government organizations venture forth in the next 12 months, these are the issues influencing their planning and the consequences on their IT departments -- and, oh yeah, on the citizens they were appointed to serve.
What Makes Government IT Different?
Government computing has to accomplish all that's expected of a complex overworked organization, including long-term strategic planning and coping with day-to-day security vulnerabilities. It's expected to lead initiatives that private industry lacks the authority to take on. It's got to accomplish that with the limited budgets provided by US citizens, who really don't want to pay any more taxes than they have to.
Other than that … no problem.
The priorities for government IT vary as much as they do for enterprise IT. Some government agencies are small; others run the country. In the largest sphere, the biggest changes to expect in 2016, according to Forrester analysts Rick Parrish and Jennifer Belissent, are in customer experience, mobility, big data, and digital government. Last year, "Agencies had particular success adding to their [customer experience] toolkits, rolling out new mobile apps, and embracing data transparency and agile interagency collaboration for digital government," according to their report, "Predictions 2016: The Government's Slow Progress," which covers federal IT trends.
[Should government have access to consumer encryption keys? Read Encryption Debate: 8 Things CIOs Should Know.]
It might be a slightly different scene for state governments and municipal agencies. "State and local IT leaders are dealing with years of pent-up demand and are now focused on numerous new initiatives," said Rock Regan, director of public sector and education practice groups at Kronos. Regan has more than 20 years of experience in improving public-sector services, including stints as the State of Connecticut's first CIO and as the president of the National Association of State CIOs (NASCIO). For state and local leaders, Regan said, the priorities often highlighted are security, cloud, consolidation, and big data/analytics.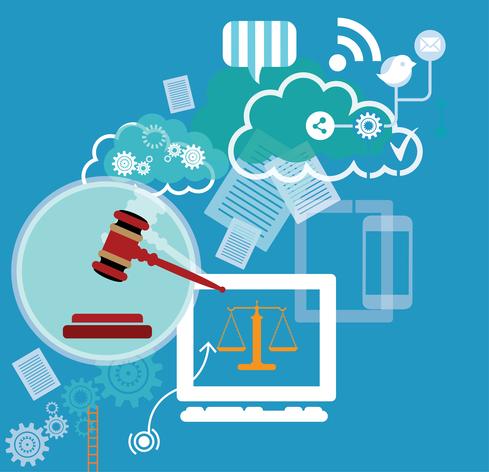 But those aren't the only issues government IT experts are expecting to be on the table this year.
More Focus on Security Than Ever
Let's get this obvious item out of the way: The breach of the Office of Personnel Management (OPM) changed the priority of IT security in government organizations. It used to be something that only security professionals cared about. The OPM breach made it personal, since it affected millions of government employees and contractors.
Plenty has been done already to address government IT security, and it should go without saying that more is underway. "The large number of sophisticated cyberattacks against government organizations makes this a critical focus area for IT decision-makers in 2016," said Matthew Hopkins, research associate at VDC Research. "Steps have been taken to mitigate the risk of cyberattacks, but there is much room for improvement."
Making Government Open
Government agencies are working to become improve their transparency -- and working harder than ever on it in 2016.
One reason for the urgency is the need to respond to citizens' technology expectations. "Citizens are quickly becoming accustomed to the convenience of arranging transportation with Uber, ordering and paying for their coffee with the Starbucks app, and purchasing their holiday gifts from their phone with Amazon," said Fred Damiano, chief innovation officer at nfrastructure. Compare that with your worst experience at the DMV, contending with confusing forms and long lines.
So, in concert with the Forrester predictions for improved customer experiences, expect agencies to focus on the Internet, mobile devices, and social media to communicate with citizens and to provide better services. According to Tom Ruff, public sector VP for Akamai Technologies, "We can expect to see more streaming in 2016, not only for citizen service, but also for other constituent engagement, including government workers. In addition to improving communications with, and service to, citizens, these technologies can save agencies money."
That openness goes beyond your local department of transportation tweeting about road closures or guacamole. Maury Blackman, CEO of Accela, which provides civic engagement solutions for local government, said he expects the open data
(Continued on next page)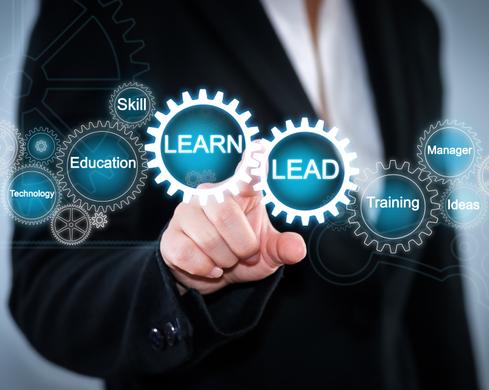 Hiring, Budget Concerns Top Of Mind For IT Leaders In 2016
(Click image for larger view and slideshow.)
(Continued from preceding page)
movement to make significant strides. "Conducting online surveys, interacting through social media, streaming video of public meetings on the Internet, and publishing relevant documents or meeting minutes on an online portal are all ways cities will improve citizen trust and transparency, keeping citizens up-to-date and involved," said Blackman.
Modernizing Computing Infrastructure
In light of these priorities, will IT move to the cloud this year? The answer depends on who you ask. The bottom line: IT experts predict that more agencies will address legacy hardware, data center overload, and establishing infrastructure that can handle up-to-date technologies.
The consensus is that it's time to modernize. Tony Scott, the US Federal CIO, said recently that legacy, outdated network infrastructure is causing "a crisis that's bigger than Y2K."
Anthony Robbins, Brocade's federal VP, agreed. "The federal networks that exist today are too outdated and can't fully support the requirements of cloud computing, mobile, the Internet of Things, and big data."
Many experts expect this modernization to head sharply in the direction of the cloud, and they are confident government agencies will choose that solution. VDC Research's Hopkins is among them, citing cost savings and efficiency gains. Many vendors agree -- act surprised! -- but federal organizations were given orders to deploy cloud-first applications which change the way IT, security, and compliance is done.
[How will we connect tomorrow? Read 8 Smart Cities: A Peek at Our Connected Future.]
That means more changes, according to Mike Tanner, CEO of Hitachi Data Systems Federal: "Cloud requires a cultural shift in the way the government views IT," he said. "For example, the cloud billing model, which charges for the services you use only as you use them, is a big shift from the way the federal government budgets its money in annual lump sums."
Expect cloud discussions to move from the conference room to implementation phases. Among those discussions, said Michael Angelo, chief security architect for Microfocus's NetIQ, is deciding which cloud model to use. "FedRamp will continue to grow, but gaps will continue to be recognized," Angelo said. "Industry will continue to utilize the cloud, and will continue to realize that the cloud, while potentially able to save a boatload of money, is a serious exposure."
Staffing Changes
We could have stuffed this article full of technologies primed to make a difference -- such as big data, IoT, and mobile -- but you already know about their general IT impact. Instead, there's another, less discussed trend that will become important in 2016: The human beings deploying all those technologies for government agencies -- or rather, the lack thereof.
"According to the Center for Digital Government, as of September 2015, one in four government employees were eligible to retire," said Katie Burke, government strategist at Laserfiche, an enterprise content management software company. "Organizations now must figure out how to fill the positions," she said. "And, more importantly: Do they want to maintain these positions as-is, or re-focus the role to be more strategic in nature?"
Kronos' Regan referred to a NASCIO report with similar results, adding, "Whether or not states are experiencing retirement postponement or record retirement, it is clear that CIOs are concerned about the state of their workforce."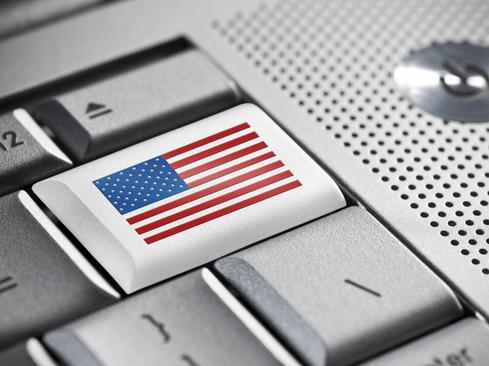 Government IT organizations are challenged to meet many pent-up demands, including demands for hot tech skills. One answer may be increased dependence on IT contractors, as government moves from capital budgets to operational budgets.
David Young, regional VP over the government markets group at Level 3 Communications described a movement from government-operated, government-owned to contractor-operated, contractor-owned. "With this approach, agencies can rely on contractors for the critical infrastructure they need, instead of building it out themselves, which can often require a large capital investment," he said.
The Wheels Grind Slowly
When we talk about hot trends in government IT, it doesn't mean tech adoption will move at a startup-like pace. Rather, it means these items are at the top of a precariously overloaded priority stack.
"Changes by the IT department will be slow to take effect in 2016, given the bureaucratic nature of these organizations," said Hopkins. "While government IT personnel are aware of the need to implement changes and adopt new technologies, they are bogged down by bureaucracy and limited in their access to resources."
For example, even though IT security is considered a must-address issue, it could be derailed by several impediments, said NetIQ's Angelo. Among them:
An inability to configure and interoperate between secured and unsecured environments
The general fear that encryption will be used by bad entities to commit crimes
Proposed solutions to control elements such as COTS encryption technology
"Hence we will be stalled while the government tries to decide how to proceed," Angelo said.
As a result, the people who work in government IT deserve more admiration for getting their work done despite obstacles such as increased network complexity and the need for expertise in a wide number of domains.
According to Joel Dolisy, CTO of SolarWinds, "This jack-of-all-trades IT role, combined with the increased complexity on the network due to new technologies and hybrid IT solutions, is making the IT pro the unsung hero of most agencies."
Those heroes will be busy this year.
**Elite 100 2016: DEADLINE EXTENDED TO JAN. 15, 2016** There's still time to be a part of the prestigious InformationWeek Elite 100! Submit your company's application by Jan. 15, 2016. You'll find instructions and a submission form here: InformationWeek's Elite 100 2016.
Esther Schindler has been writing for the tech press since 1992. She specializes in translating from Geek into English. Her name is on the cover of about a dozen books, most recently The Complete Idiot's Guide to Twitter Marketing. Esther quilts (with enthusiasm if little ... View Full Bio
We welcome your comments on this topic on our social media channels, or
[contact us directly]
with questions about the site.