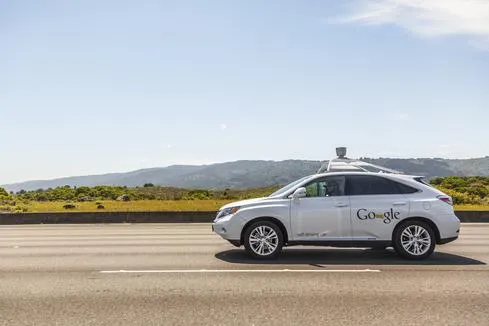 Google, Tesla, Nissan: 6 Self-Driving Vehicles Cruising Our Way
(Click image for larger view and slideshow.)
President Obama proposed Thursday a $4 billion budget to accelerate pilot program testing of self-driving vehicles over the next decade, in a move to spur acceptance of these vehicles on the nation's highways.
Under the proposal, Obama is aiming to bring federal regulators, state government officials, and car manufacturers together to craft a national policy that could fast-track the arrival of driverless cars on the nation's roads, according to a Washington Post report.
Because each state has its own set of driving regulations, the National Highway Traffic Safety Administration, in conjunction with state government officials and car manufacturers, would aim to create templates for possible regulations and laws that ultimately each state could consider adopting, The Post notes.
Over the next six months regulators are hoping to issue guidance on the preferred testing methods and performance expectations, according to a Wall Street Journal report.
The NHTSA is also anticipated to exempt automakers from having to follow US regulations on 2,500 driverless cars for up to two years, provided the vehicles are found to offer significant safety benefits, according to The Journal.
"Automated vehicles open up opportunities for saving time, saving lives and saving fuel," US Transportation Secretary Anthony Foxx's stated in the Journal. "We are bullish on automated vehicles."
[Read Google Details Self-Driving Cars Problems in DMV Report.]
Automakers have previously complained that the absence of clear regulatory guidance has prevented the industry and consumers from pushing forward with driverless cars in a big way. For example, if an accident occurs, which entity is liable? Is it the driverless car, the person sitting in the driver's seat, or the carmaker?
Alphabet's Google has been a pioneer in developing driverless cars, while major automakers General Motors, Nissan, Mercedes-Benz, Audi, and Ford either have a self-driving automobile in the development stage or have plans to jump in to the emerging sector. Over the weekend Tesla Motors issued a software update to curb some of its vehicles' self-driving capabilities after its CEO expressed dismay over the way some drivers take reckless chances.
While a number of cars already have features that border the realization of a self-driving vehicle, like cruise control, automatic braking, and assistance to remain in a lane and when backing up, no one's seen how consumers will respond en masse to the ability to sit in the driver's seat without keeping their hands on the wheel.