McDonald's Cooks Up Digital Document Infrastructure
McDonald's worldwide has to onboard more than 700,000 people a year. A new cloud-based document infrastructure lets the company save money and time while keeping consistency high.
McDonald's french fries don't make themselves. In a restaurant kitchen, every detail of their preparation has to be specified and repeated at high precision. The same detail goes into the recipe and execution of every item on the restaurant's menu. When new people join the kitchen staff, training them on the recipes and procedures is critical to their becoming productive members of a restaurant team.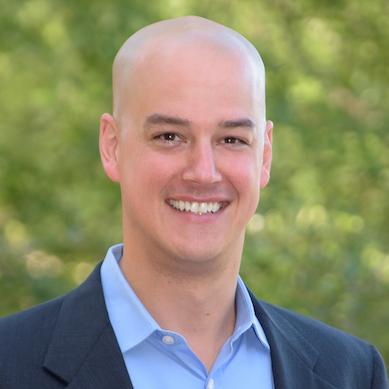 Jack Sylvester has a hand in training more than 700,000 new team members every year. As director of learning technologies for McDonald's Corporation, Sylvester is responsible for the platform used to train new employees for both McDonald's corporate staff and its thousands of franchisees around the world.
Until recently, the most important "platform" for training new restaurant employees was a 3-inch binder filled with printed pages. Those binders contained both the training material and the operational manuals for a successful McDonald's restaurant. As Sylvester said in a telephone interview, "Those binders contained all the consistency you would encounter as a customer at a McDonald's."
Consistency is critical for any restaurant, especially one with more than 36,500 locations around the world. "We have to make sure that the experience you have at McDonald's in Chicago is the same experience you have in London, New York, or Taiwan," explained Sylvester.
Maintaining consistency while keeping content up-to-date was a daunting experience when paper and binders were the platform. Sylvester said that, when all the steps -- from content generation, to design, to shipping -- were taken into account, it would take four to six months to update one of the existing manuals. That wasn't the only problem.
The Paper Way
Training new employees with paper manuals meant having them read material in a training room at the back of the restaurant, and then taking tests on a desktop computer. Only when certain tests had been passed were they allowed to get out on the floor and work beside more experienced coworkers.
Sylvester said, "[The new employees] found the biggest benefit when they came out of the training room and worked at the shoulder of the fantastic colleague on their left or right. That's when a lot of the coaching came through."
McDonald's formed a partnership with Inkling for a platform to create electronic, rather than print, training and operations manuals. Sylvester said that there was a previous platform that the company had struggled with for both content generation and management. One of the drivers for the move to Inkling was the ability to develop and deliver content on the same platform.
The company was able to stand up the new content system in a matter of a few months, with Inkling assisting in moving all of the legacy material onto the new platform. Sylvester says that the existing material became available on the new platform in February and March, with other material becoming available in rolling deployments.
Beyond Legacy Paper
McDonald's found that it was able to go beyond the legacy materials because the Inkling platform, with content delivered on handheld tablets, allowed kitchens to leverage the combined experience of training materials and in-kitchen work. Sylvester said that the company used the new infrastructure to take training out of the back room.
The new training approach is called the "shoulder-to-shoulder training experience." Sylvester said that they were able to deploy the first formal shoulder-to-should materials in June of 2016, with deployment rolling across the company in steps, largely determined by the availability of WiFi and its bandwidth in the stores.
Sylvester said that the capabilities of the new platform are changing the way that content is presented. "We have more short interactions and short videos of 50 seconds or less as part of the shoulder-to-shoulder training material," he said.
[Documents aren't the only content that must span the organization. Read Digital Business Apps Must Reach Edge of Network to Succeed.]
Inkling's platform is being used to replace more than just binders of training materials at company restaurants. Sylvester said that designers had also created the Pocket Quality Reference Guide, a roughly 3 x 5 inch guide of about 100 pages that contained all of the standard times, temperatures, and recipes a manager might need to know on a daily basis.
"The design team had to do maintenance on those guides as new products were introduced or new equipment brought in," said Sylvester. Now this guide has been digitized as well so that managers can refer to a tablet that is constantly kept up-to-date.
Sylvester said that the pocket guide, too, will ultimately contain more videos to demonstrate processes and procedures. "They don't have to be videos that involve a big production crew," Sylvester said. "Today, we all carry our own video production crew in our pocket."
Relying on end-users is something that Sylvester points to as one of the reasons the move to Inkling has succeeded. "You need to get feedback from your end-users early, rather than just dumping content out," he said. "Involve the learners. Involve the end-users."
When those who are using the platform are involved early, they can help the adoption across the wider organization. "Some early adopters will become proponents, and you can leverage them to involve their peers," Sylvester said.
He's looking forward to where McDonald's might take its new learning content platform next. "We continue to have great discussions with our franchisees."
(Cover image: jetcityimage/iStockphoto)
Curtis Franklin Jr. is Senior Editor at Dark Reading. In this role he focuses on product and technology coverage for the publication. In addition he works on audio and video programming for Dark Reading and contributes to activities at Interop ITX, Black Hat, INsecurity, and ... View Full Bio
We welcome your comments on this topic on our social media channels, or
[contact us directly]
with questions about the site.