Oracle Wants $1.3 Billion Award Against SAP Reinstated
Oracle argues mega-judgment against SAP was appropriate in seven-year-old TomorrowNow theft case.
Oracle made its case on Tuesday to the Ninth Circuit Court of Appeals in San Francisco that a $1.3 billion jury award against SAP should be reinstated, but the three-judge panel hearing the appeal seemed to cast some doubt on its reasoning.
The award in question was tied to the 2007 copyright infringement case between Oracle and SAP and its TomorrowNow services unit. Even before that trial began, SAP admitted that TomorrowNow, which it acquired in 2005, had illegally downloaded Oracle support documentation. SAP closed the unit down and offered to settle out of court, but Oracle insisted on a trial.
[Want more background on this case? Read Oracle Appeals SAP Case, Seeks $1.3 Billion Jury Award.]
After embarrassing SAP in court, Oracle won the case in 2010. But in September 2011, Judge Phyllis Hamilton, of the US District Court for Northern California, threw out the $1.3 billion award, calling it "contrary to the weight of the evidence and grossly excessive."
Oracle attorneys argued Tuesday that the jury award was appropriate because SAP at one point projected it would reap as much as $900 million in revenue from TomorrowNow. One of the three panelists, Judge Susan Garber, questioned Oracle's reasoning, saying "revenue information... is not the same" as the value of the documents stolen from Oracle in the copyright infringement case. "My concern is that it's evidence of something else," she said. Another panelist, Judge William Fletcher, said projected revenues could be nothing more than "pie-in-the-sky dreaming."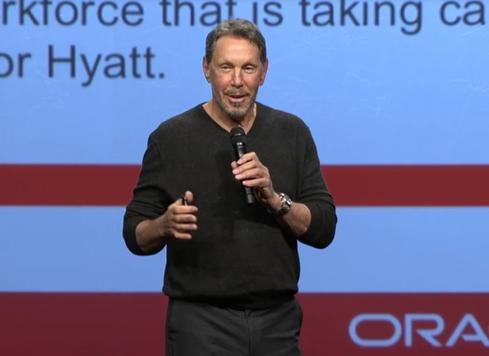 The panel did not say when it might reach a decision, but if Oracle wins, SAP could end up owing as much as $1 billion over and above a "stipulated agreement" it reached with Oracle in August 2012 in which it agreed to pay $306 million. Another possibility is that court will order a new trial, in which case the nearly seven-year-old legal battle will drag on.
Join Enterprise Connect for an intensive day-long series of sessions in a free four-city road show focused on helping you design strategies for successful adoption and implementation of Microsoft's Lync. During this free program, we will help you evaluate Lync as a voice solution, address the challenges of integrating Lync into your existing UC architecture, and analyze total cost of ownership. Join your peers and leading vendor companies making Lync adoption possible in San Francisco, Chicago, Boston, and New York. Register for the Enterprise Connect Lync Tour today.
Doug Henschen is Executive Editor of InformationWeek, where he covers the intersection of enterprise applications with information management, business intelligence, big data and analytics. He previously served as editor in chief of Intelligent Enterprise, editor in chief of ... View Full Bio
We welcome your comments on this topic on our social media channels, or
[contact us directly]
with questions about the site.