(Continued from preceding page)
been funded by the Suez Environment Group venture capital firm, as well as the Centre for the Development of Industrial Technology -- the venture capital arm of the Spanish government.
In addition to Cisco Systems, Carriots's customer base includes Fortune 500 companies ArcelorMittal, and Enel. Its website doesn't say exactly what it is doing with Enel -- a large public utility based in Rome that manages distribution networks in Italy and Spain. Its name stands for National Entity for Electricity, and it's a customer associated with C3 IoT as well.
Carriots has built a cloud-based IoT development platform with a central device control panel. Developers can use Groovy to connect devices to the platform and build simple data capture and analysis applications.
In C3 IoT, by contrast, developers start out with JavaScript to tie devices to the network, and can work with various languages to build applications. Both platforms provide rules engines, and both offer open APIs for third parties to connect applications as well.
Carriots has spent four years building its platform. It received a Series B round of funding in June 2015. In a prepared statement announcing the funding round, CEO Miguel Castillo said:
Carriots has passed many different tests as our clients demanded more services and more capacity. We now have a powerful tool that dramatically reduces times of development and costs for companies building connected products for the IOT.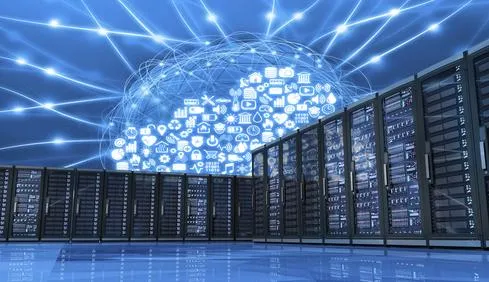 Carriots was one of two IoT startups mentioned by Lux Research analyst Isaac Brown in a May 2016 report on GE Predix:
Carriots and Particle are both small IoT Platform startups with minimal market penetration ... Carriots and Particle have 200,000 and 130,000 devices connect to their respective platforms.
GE Predix is aiming for 500,000 connected devices by the end of 2016; C3 IoT, in contrast, claims 70 million devices connected to its platform.
[Want to see what GE is up to with Predix? Read GE Supplies IoT Developer Kit for Predix.]
Lightpad
If Carriots is little known in the US, even less is known about the potential platform that could come with Lightpad, a Chicago-based startup still in stealth mode.
"We'll be sharing our vision in the Summer of 2016," is the message that greets visitors to the Lightpad website. However, enough is known about the company to consider it a potential industrial IoT application platform provider, albeit with a different angle from the likes of C3 IoT, Blue Pillar, Uptake, or Carriots.
Lightpad was founded Mike Lombardi, a former top Motorola engineer. It boasts a team of Motorola engineers working on its platform, Lightpad aims to bring a consumer-like experience to industrial IoT, according to Chicago startup newsletter ChicagoInno.
Lombardi oversaw the development of the Moto X smartphone at Motorola, and now he's working with the Lightpad team to bring "incredible attention to detail in design and user experience," according to the Lightpad website.
Lightpad keeps appearing on lists of top IoT startups in the Chicago area, though no one seems quite able to explain what it's doing. It appears Lightpad plans to connect devices in the home to provide applications that can manage them. If consumers can make it work in the home, businesses may find that it's useful for connecting devices behind the firewall as well.
The company announced it will come out of stealth mode this summer, but Labor Day is fast approaching. Will Lightpad keep to its schedule or delay?
What's Ahead?
In our view, the growth of industrial IoT will depend on the ability to settle upon standardization of development platforms, APIs, and networks in order to create an ecosystem that extends beyond corporate walls or national borders.
We're in the build-out stages of what will prove to be a transformative era of technology in the years ahead, one in which we'll see major strides taken in software development, automation, analysis, cloud-based ventures, and network advancement. The startups featured here make up one part of the overall potential we see for industrial IoT.
IT professionals are facing a steep learning curve as they look to incorporate industrial IoT into their operations, and there's no time like the present to begin the education process.
If you're currently working on industrial IoT developments, we want to hear from you. If your organization hasn't yet begun exploring the potential of IoT, tell us why. We can all learn from each other, so let's meet up and talk about it all in the comments section below.