8 Smart Cities: A Peek At Our Connected Future
Cities around the world are using technology to improve the lives of their citizens. See what puts these eight communities ahead of the curve.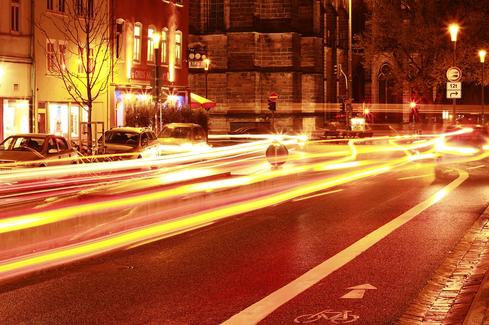 Smart cities are all the rage when it comes to urban development projects driven by the dynamic growth in the devices and infrastructure that enable the Internet of Things (IoT).
What once started with only a handful of cities implementing various urban improvement pilot projects is expected to explode. According to Gartner, smart cities will use 1.1 billion connected "things" in 2015, rising to 9.7 billion by 2020. Meanwhile, IDC projects that spending on connected devices and the services to support them will reach $1.7 trillion by the year 2020.
Here's a look at how eight notable cities are using -- or are planning to use -- smart grid and smart sensor technologies to improve problems common in urban lifestyles. Whether the goal is water conservation, pollution reduction, traffic jam elimination, or simply better access to the Internet and public resources, all of the efforts mentioned focus on improving the quality of life in these metropolitan areas.
There are two components that lay the groundwork for all smart city implementations. First is the underlying network infrastructure that connects all smart technologies, including smart grids used to monitor and automate electricity, water, and other utilities. The second has to do with the collection and intelligent application of data collected throughout a city. Once a smart city network is implemented, it becomes relatively easy to collect all kinds of data. The secret to success, however, is in intelligently analyzing the data in order to make accurate and automated decisions.
The Internet of Things (IoT) is a contributing factor pushing the concept of smart cities. In the IoT future, virtually everything will be Internet-connected and accessible remotely for data collection and control. So, as our cities become smarter, more efficient, and easier to use, so too will our households. Then, our smartphones will become our personal portal into our smart cities and our smart homes.
We hope you enjoy reading about these eight smart cities whose technology developments could pave the way for the future in your hometown. Let us know in the comments section below which projects or cities you found most interesting, and which smart city technologies you have, or would like to have, in your own community.
Andrew has well over a decade of enterprise networking under his belt through his consulting practice, which specializes in enterprise network architectures and datacenter build-outs and prior experience at organizations such as State Farm Insurance, United Airlines and the ... View Full Bio
We welcome your comments on this topic on our social media channels, or
[contact us directly]
with questions about the site.