Drones Banned At Boston Marathon, Blamed For British Airways Hit
A day after a drone struck a British Airways flight, the Boston Marathon is using drone-detection technology to keep UAS away from its event.
The 120th running of the Boston Marathon April 18 will be host to not only 30,741 registered runners but a security detail of drone detectors.
For the second year in a row, Virginia-based DroneShield will have a series of drone detectors at the marathon, positioned along the 26.2-mile route. The devices feature audio sensors that can filter out background noises and detect a drone within a 150-yard range and alert law enforcement via text message or email.
The Boston Marathon -- like Washington's April 16 National Cherry Blossom Festival -- has been declared a no drone zone by the Federal Aviation Administration (FAA).
DroneShield sensors can also detect the type of drone in an area.
DroneShield CEO James Walker said the company has a database of sounds from commercially available drones.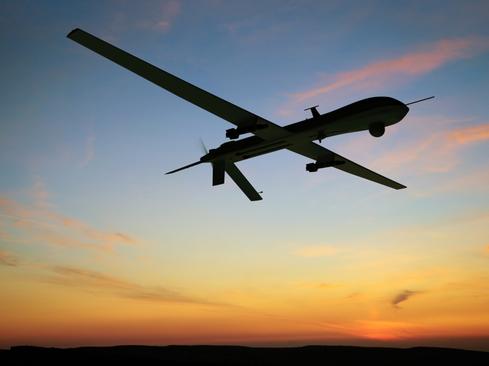 "A very sophisticated algorithm actually removes the background noise, and then compares the drones down to our library to identify what type of drone it is," Walker said, according to the Boston Globe.
Such technology has been called for in areas including airports.
On April 17, a British Airways flight heading into Heathrow Airport from Geneva was stuck by an object that the pilot believed to be a drone. The plane landed safely and the aircraft was found safe to continue on to its next flight, but the incident highlighting an area of innovation, pending regulation and concern.
A spokesperson for the UK Civil Aviation Authority called the incident "totally unacceptable" and noted that anyone breaking no-drone-zone rules can face "severe penalties, including imprisonment."
Regulation Still Pending
In the US, the Federal Aviation Administration (FAA) is currently reviewing an April 1 report and recommendations regarding Micro Unmanned Aircraft Systems (UAS) made by an Aviation Rulemaking Committee (ARC).
The report considered risks to people on the ground and property in the air, and noted: "After considerable discussion, the ARC determined that the unique risk posed by flight over people … is injury or death to persons on the ground."

Create a culture where technology advances truly empower your business. Attend the Leadership Track at Interop Las Vegas, May 2-6. Register now!
Small UAS, however, weighing less than 250 grams -- or approximately half a pound -- were found to pose a low level of risk, and so the ARC recommended no performance-based standards for this category of flying objects.
Amazon and shipping giant Maersk have expressed their intention to use drones for making deliveries, and Google and Facebook are experimenting with using drones to deliver WiFi signals.
The Facebook drone, Aquila, has a 137-foot wingspan and weighs 880 pounds.
The Australian reported April 18 that DroneShield intends an IPO on the ASX (the Australian stock exchange), "joining a quiet but growing swarm of stocks exposed to the burgeoning small unmanned aerial vehicle (SUAV) sector."
This "swarm" includes products that launch drones into air and, like DroneShield and Department of Defense-approved Department 13, those that take them down.
The report noted that, according to Goldman Sachs, the commercial drone market is valued at $20 billion annually -- small change beside the $70 billion market for military-use drones.
On April 19 and 20, in Daytona Beach, Fla., the FAA, in conjunction with the Embry-Riddle Aeronautical University, will host a UAS Symposium to provide a "forum for the UAS industry and stakeholder community to provide input and feedback directly to FAA decision makers on topics related to UAS integration," the FAA said in an announcement.
FAA Administrator Michael Huerta and Deputy Administrator Mike Whitaker will deliver keynotes.

Michelle Maisto is a writer, a reader, a plotter, a cook, and a thinker whose career has revolved around food and technology. She has been, among other things, the editor-in-chief of Mobile Enterprise Magazine, a reporter on consumer mobile products and wireless networks for ... View Full Bio
We welcome your comments on this topic on our social media channels, or
[contact us directly]
with questions about the site.