Google Self-Driving Cars May Motor To London
Officials from London's transportation authority and Google are in active discussions to bring the company's self-driving cars to the city's streets.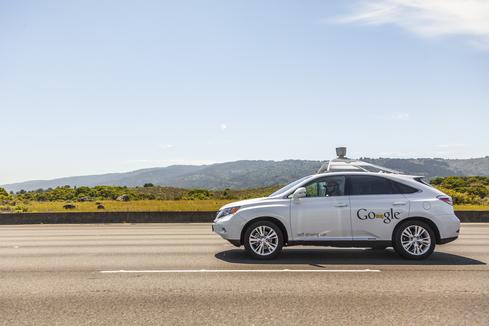 Google, Tesla, Nissan: 6 Self-Driving Vehicles Cruising Our Way
(Click image for larger view and slideshow.)
Google's advancements in self-driving vehicle technology have already included real-world trials in Texas and California. Now, the search giant's autonomous cars may be crossing the pond to be tested on London roads.
The company is in active discussions with London's transportation authority to test out the driverless cars in England's capital city, according to a report in British newspaper The Guardian.
"We met them a few weeks ago to see whether they would do trials here," Isabel Dedring, London's deputy mayor for transport, said in a Feb. 5 interview with the paper. "It is still very early days, but we would be keen for trials to happen in London whenever Google are ready to move them into other countries."
If the partnership goes through, it will mark the first time Google's autonomous vehicles will be tested outside the United States.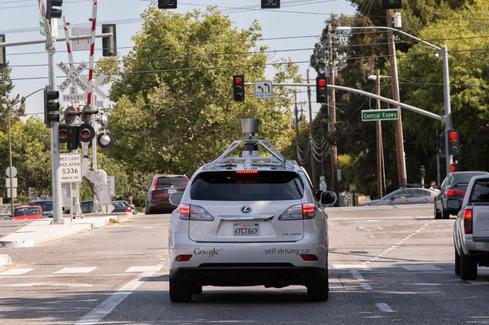 "It's going to have to work in big cities, so why don't we start trialing it now? Google have said they are focused on the US, but they're starting to think about going elsewhere, so we're in active discussions," Dedring told the paper.
Earlier this month, Google announced it was expanding its testing plans stateside by bringing its automated Lexus RX450h SUVs to Kirkland, Wa.
"After self-driving 1.4 million miles, we're ready to give our cars more experience driving in new environments, traffic patterns, and road conditions," the company detailed in a Feb. 3 blog post.
England and America are not the only countries where plans are being crafted to test self-driving cars on real-world roads. Nissan announced at the 2015 Tokyo Auto Show that it has begun testing its first prototype vehicle that demonstrates piloted driving on both highway, city, and urban roads.
For the first stage, Nissan will offer "Piloted Drive 1.0" by the end of 2016 in Japan, which allows for autonomous driving under heavy highway traffic conditions. By 2018, the company hopes to implement a multiple-lane piloted drive that can conduct lane changes on highways.
In Germany, auto giant Daimler has also hit the highway, bringing an automated series-production truck to the A8 between Denkendorf and Stuttgart airport.
The self-driving Mercedes-Benz Actros truck is equipped with the company's Highway Pilot system, which is designed for autonomous driving on public roads.
[ Read about the problems with Google's self-driving car. ]
In the United States, plans are also in motion to expand testing of autonomous vehicles, with President Obama proposing a $4 billion budget to accelerate pilot program testing of self-driving vehicles over the next decade.
Over the next six months regulators are hoping to issue guidance on the preferred testing methods and performance expectations, according to a Wall Street Journal report.
In December, California's Department of Motor Vehicles (DMV) released draft autonomous vehicle deployment regulations -- the next step toward allowing the public to operate self-driving cars on California roadways in the future.
The regulations, which the California DMV released on Dec. 16, will establish the requirements that manufacturers must meet to certify that their autonomous and self-driving vehicles have been successfully tested, meet certain safety requirements, and are ready for the general public to operate on public roads.
Are you an IT Hero? Do you know someone who is? Submit your entry now for InformationWeek's IT Hero Award. Full details and a submission form can be found here.
Nathan Eddy is a freelance writer for InformationWeek. He has written for Popular Mechanics, Sales & Marketing Management Magazine, FierceMarkets, and CRN, among others. In 2012 he made his first documentary film, The Absent Column. He currently lives in Berlin. View Full Bio
We welcome your comments on this topic on our social media channels, or
[contact us directly]
with questions about the site.