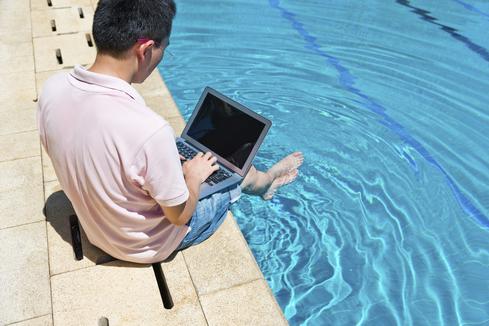 Apple Watch, Sony Xperia Z3 And Other Hot Summer Gadgets
(Click image for larger view and slideshow.)
Consumer electronics maker Asus unveiled a wide-range of new products at the Computex conference in Taiwan Monday, June 1. The massive unveiling included the ZenWatch 2 smartwatch, the ZenFone Selfie -- a smartphone designed with advanced camera technology -- the ZenPad tablet family, and finally the Zen series of all-in-one (AIO) computers.
The most attention-grabbing of all this hardware is the company's attempt at a smartwatch in the wake of the Apple Watch. The ZenWatch 2, powered by Android Wear and produced in partnership with Google, is available in two sizes and three stainless-steel case colors, with 18 different strap material and color combinations.
The device works together with the all-new Wellness smartphone app to serve as a personal activity and fitness manager, and employs Corning Gorilla Glass 3 for protection against scratches and damage.
The Remote Camera has been improved for ZenWatch 2, offering faster performance, more range, the ability to switch between the phone's front and rear cameras, and zoom capability.
The application lets wearers display their smartphone's camera viewfinder remotely on their wrist, freeing users to take photos from creative angles where the viewfinder would be difficult to see.
How any smartwatch can compete against the Apple Watch is yet to be seen. However, there are a number of other competitors in the market that Asus could fight for second place, such as Pebble, which just released its new Pebble Time wearable.
New Tablets
Available in three sizes -- the 7-inch ZenPad 7.0, the 8-inch ZenPad 8.0 and ZenPad S 8.0 with optional Z Stylus, and the 10-inch ZenPad 10.1 with an optional keyboard -- this new line of tablets from Asus features WiFi and LTE/3G connectivity. The models have HD in-plane switching (IPS) displays, which use the company's VisualMaster suite of visual enhancement technologies, including Tru2Life and TruVivid.
TruVivid improves screen clarity, brightness, and touch responsiveness through a two-layer, fully-laminated design that eliminates the air gap found in conventional four-layer display designs, resulting in higher optical transparency for improved brightness and color.
[Read about the market for IoT devices.]
Tru2Life analyzes each pixel in an image before it is displayed and performs intelligent contrast and sharpness adjustments to boost dynamic range.
Even More
Featuring front and rear 13-megapixel PixelMaster cameras with dual-color, dual LED Real Tone flash, the ZenFone Selfie sports a 5.5-inch screen and ZenUI Beautification mode to enhance skin tone and facial features, and also includes Selfie Panorama mode for group shots.
Other features include a Full HD IPS display, scratch-resistant Corning Gorilla Glass 4, and an octa-core, 64-bit Qualcomm Snapdragon 615 processor.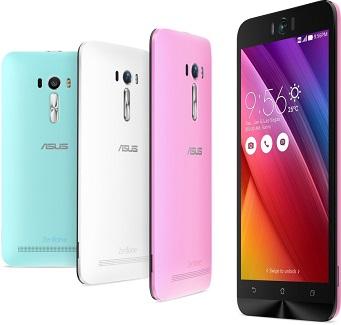 Asus also unveiled two AIO personal computers, one with a 23.8-inch display and one with a 21.5-inch display.
The unibody shell is forged from a solid block of anodized-aluminum, and the computers use the latest generation of quad-core Intel Core processors, combined with up to 32GB of DDR4 memory and solid state drives (SSDs).
The 23-inch model also sports a 3D camera that uses Intel's RealSense technology for accurate motion-sensing of people or objects in front of the camera.
Rounding out the package are Nvidia GeForce GTX 960M graphics with up to 4GB of video memory, 6 speakers, and the reversible USB 3.1 Type-C connector.
Finally, the company debuted a 32-inch ultra high definition monitor with Asus ProArt Calibration Technology, a professional hardware calibration application with a 16-bit lookup table and uniformity compensation capability, four USB 3.0 ports, among other connectivity options.
[Did you miss any of the InformationWeek Conference in Las Vegas last month? Don't worry: We have you covered. Check out what our speakers had to say and see tweets from the show. Let's keep the conversation going.]