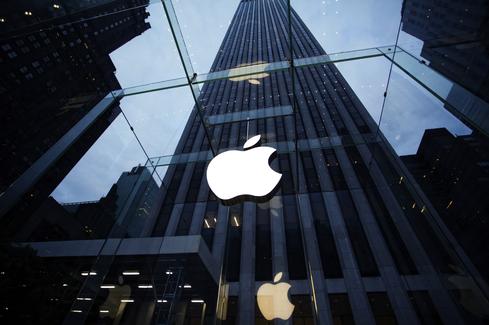 Apple At 40: 12 Products That Changed Computing Forever
(Click image for larger view and slideshow.)
With sales of Apple's iPhone expected to face slowing growth, some might assume the iconic computer and device maker is scrambling to find the next big thing. Unknown to many, the next big thing may already be here -- Apple's Services business.
It's easy to see why this potential powerhouse may be overlooked. It's made up of a collection of Apple offerings, rather than just one. According Credit Suisse, Apple's Services business is an underappreciated growth driver for the company.
"The market may be underestimating the (gross profit) contribution from services, but more important, underappreciates its growth potential and the annuity-type business it drives in terms of retention and replacement across the business," according to a Credit Suisse report provided to InformationWeek. The report, released Monday, takes a deep dive into Apple's Services business.
While Apple watchers and investors may not be showering the Services business with attention, its importance is not lost on CEO Tim Cook.
"Our team delivered Apple's biggest quarter ever, thanks to the world's most innovative products and all-time record sales of iPhone, Apple Watch and Apple TV," said Cook in a statement on the company's first quarter earnings results. "The growth of our services business accelerated during the quarter to produce record results, and our installed base recently crossed a major milestone of one billion active devices."
Apple Services is comprised of Apple Pay, Apple Music, iCloud, iBook store, HomeKit and HealthKit, with the largest growth contributor being the App Store.
Apple's Services revenue stands at $21 billion currently, but it could ultimately rise to be a $53 billion business over the next five years, according to Credit Suisse. In Apple's most recent quarter, it reported overall revenue of $79.9 billion.
The Services business has three drivers of its growth, notes the analyst firm.
One is its installed base of more than 1 billion devices used by 600 million unique users, who Credit Suisse describes as highly affluent and willing to spend money to conduct transactions with their devices. These users account for 66% of all mobile commerce and spend seven times the amount than Android users.

Are you prepared for a new world of enterprise mobility? Attend the Wireless & Mobility Track at Interop Las Vegas, May 2-6. Register now!
Another area of growth is the per-user spending amount, which is expected to dramatically rise in the next five years to $113 per user from $61. The third growth driver is Apple's potential expansion into new service areas like the TV and video market.
The Services business will increasingly drive Apple toward an annuity type of business, Credit Suisse notes. Companies tend to like annuity type of businesses because they provide a more predictable form of revenue in the form of subscriptions, instead of individual one-time sales.
Diving deeper into the potential of expanding Apple's services offerings, Credit Suisse notes, "It would be naive to assume that Apple will not enter the TV streaming business at some point and capitalize on more opportunities in the gaming segment as well. We see a vibrant, growing services stream that ultimately has an unrivaled opportunity to monetize an installed base of over 1 billion active devices and almost 600 million unique users."
Apple is also reportedly eyeing the potential of offering a news app to deliver various subscription-based content to users.