Comcast App Lets Customers Track Service Techs
Comcast tests a service that alerts customers when technicians are on the way.
Is there anything more aggravating than waiting around all afternoon for a service technician to arrive? Comcast hopes to relieve this pain point with a new tool that lets customers use their smartphone to track technicians. Comcast will first trial the feature in Boston, with hopes to expand it to more markets down the road.
Comcast demonstrated the feature last week at an event in San Francisco. Using the MyAccount app, customers will be able to track technicians' arrival in real time. The idea is to give customers more freedom while awaiting a service appointment.
Most customers who schedule an appointment are given a two-hour window. That's down from four hours previously, but Comcast believes people want even more precise details. The MyAccount app, which is free to download and use for Android and iOS, will alert customers when the technician is about 30 minutes away. Once the alert arrives, they'll be able to see where the technician is and discern more exactly when he or she will ring the doorbell.
[What can social media tell us about economic metrics? Read Tweets Tell Whether You Have A Job.]
"We're hoping this will prevent our customers from just needing to sit at home and wait," explained Comcast in a blog post. "They can check the app from the office, or wherever they are, and head home when they see we're on our way. If we are running late, which can happen if our tech gets tied up at someone else's house, we will let folks know that too, and provide real-time status updates so they can plan accordingly."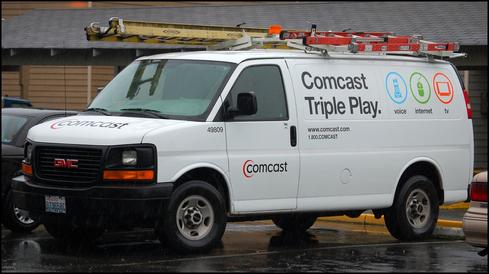 It appears that customers will be able to track the technicians only during the 30-minute window prior to their arrival; they won't be able to follow the tech around all day. If you're out running errands, this should give you enough time to zoom home before the tech arrives. It's fair to say Comcast still expects customers to be at -- or very close to -- home during the two-hour service window.
Since the service is in trial status, Comcast is seeking feedback from customers. Once customers' service needs are met, the company hopes they'll rate the experience within the application. Comcast will then use the feedback, both positive and negative, to improve the service. Comcast said it will follow up with unhappy customers via phone calls to make things right.
If the trial proceeds well, Comcast plans to target expansion starting in 2015.
Apply now for the 2015 InformationWeek Elite 100, which recognizes the most innovative users of technology to advance a company's business goals. Winners will be recognized at the InformationWeek Conference, April 27-28, 2015, at the Mandalay Bay in Las Vegas. Application period ends Jan. 16, 2015.
Eric is a freelance writer for InformationWeek specializing in mobile technologies. View Full Bio
We welcome your comments on this topic on our social media channels, or
[contact us directly]
with questions about the site.