Have Apple's iPads Peaked?
Many reviewers consider Apple's new iPhones to be essential upgrades. Now the company needs new iPads that inspire the same excitement.
Late Apple CEO Steve Jobs famously said, "If you don't cannibalize yourself, someone else will." That sentiment effectively sums up the company's attitude toward its new iPhones. With larger screens, the new devices have already established a blistering, record-setting pace during pre-sales.
But these gains could be offset by lower iPad numbers. After all, the iPhone 6 Plus is basically an iPad Mini mini, as some online commentators have called it, and it's hard to imagine Apple's foray into phablets won't deflate demand for at least its smaller tablet.
It's also hard to say how troubling Apple execs find this scenario. In the short term, CEO Tim Cook is probably happy to trade iPad Mini sales for those of new iPhones. If carrier subsidies are removed from the equation, Apple's smartphones are actually more expensive than its tablets. This indicates that each time someone decides to buy an iPhone 6 or 6 Plus instead of an iPad Mini, Apple earns more money.
[Will another gadget make you a better person? See Apple Watch: A Cure For Smartphone Addiction.]
But here's the "problem," such as it is: iPhones already drive a disproportionately huge amount of the company's revenue, and the company's revamped product lineup only increases this dependency. That's not necessarily a problem as long as iPhones remain the most popular single brand of smartphones -- but no empire lasts forever. Apple's critics have speculated for the last year that the company's iPhone reliance could be a long-term vulnerability, reasoning that if a competing phone significantly leapfrogs the iPhone in quality, Apple could suffer the kind of quick downfall that it imposed on Nokia and BlackBerry.
These might be excessively alarmist concerns. Few large tech companies have been as consistently and stupidly underestimated as Apple. During the recession, the company defied odds with explosive growth -- but that didn't stop analysts from declaring every few days that Apple's momentum wasn't sustainable. Six years later, Apple's still the most valuable brand in the world, still produces the most popular and lucrative family of mobile products, and still exerts more cultural sway than any of its peers. The company also typically brings in more revenue than Google and Microsoft combined.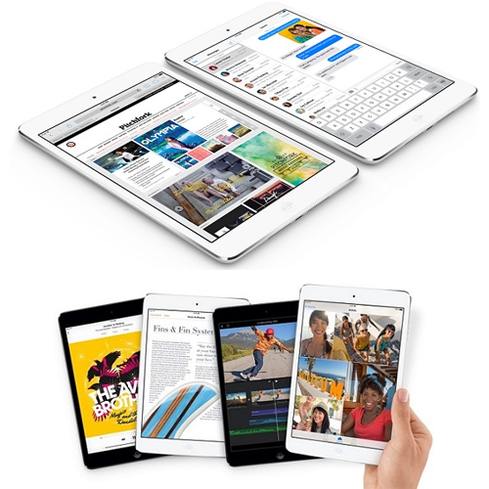 Then again, iPad sales have begun to cool off. The tablets are Apple's second-largest source of revenue, and it's not clear if or how quickly the Apple Watch will achieve comparable mainstream success. Apple's tablets burst out of the gate even faster than iPhones did, so after such rapid growth, this slowdown might have been inevitable -- but it also reinforces that Apple might be too reliant on a single product. Cook has dismissed slower iPad sales as a short-term trend and promised that Apple can still take its tablets in new and interesting directions. Perhaps that's true. But Apple faces tougher conditions than ever before.
For one thing, tablet owners haven't upgraded their devices as often as smartphone users do. Two-year carrier contracts that encourage new phone sales contribute to this dynamic, as does the fact that smartphones, because we always carry them, are simply more intimate and relied-upon than other consumer electronics. Apple's most popular iPhone is the relatively modern iPhone 5, for example, with the 5s not far behind, and the 6 and 6 Plus poised to be even bigger. But its most widely used tablet is the aging iPad 2.
PC sales are also modestly bouncing back, following several years of speculation that tablets had killed off demand for conventional computers. Tablets are here to stay, but so is mouse-and-keyboard productivity. Most of us can't afford to upgrade PCs and tablets every couple years, so while we snap up new smartphones as soon as we can, we let larger-screened devices grow longer in tooth.
Apple also faces increased pressure from its tablet competitors. Android's market share is frankly overrated, given how much of it derives
from low-margin markets in which premium-minded Apple doesn't even bother to compete. But the growth of these cheap tablets has driven down component costs. That means that while cheaper tablets were once marked by shoddy build quality and lousy screens, many of the new options are much nicer -- perhaps nice enough to sway would-be iPad customers who'd prefer to save a few dollars. Certainly, if all you need to do is browse the Web, watch movies, and send email, the extra money you'd spend on an iPad is hard to justify.
At the mid-to-high end, the newest Intel-powered tablets are much more capable and attractive than last year's models. Indeed, the newest 2-in-1 devices are so slim, light, and powerful, some have begun to question whether "pure" tablets such as the iPad are even necessary.
These challenges don't mean the iPad will fade away. Among tablets, only iPads feature iOS, which is a selling point for many users, especially given that all those flashy new 2-in-1s run the unpopular Windows 8.1. But more than ever, the iPad needs a legitimate advance to reignite sales. Apple has applied iterative improvements over the last few years, but as the iPad 2's enduring popularity attests, these elegant refinements carry only so much weight.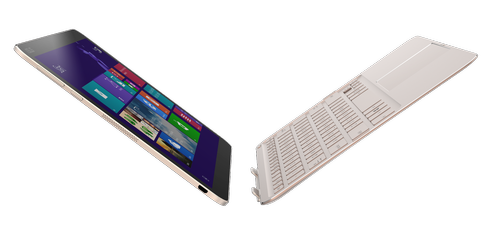 Based on rumors, new iPads should debut before the end of the year. They'll surely be thinner, faster, and lighter than previous-gen devices, and will probably come equipped with the Touch ID that debuted in the iPhone 5s. The latest iPads will derive more benefit from iOS 8 than older models will, simply because the newest hardware will be more closely tuned to Apple's new OS. iOS 8 will also help the new iPads work more seamlessly with other Apple products. All of these moves would be welcome, but it's hard to know if iOS 8's most exciting features will be as transformative for iPads as they are for iPhones. It's easy to imagine someone using Apple Pay on an iPhone, for example -- but on a new iPad Air? That seems sort of awkward.
Some evidence suggests Apple will introduce split-screen multitasking in at least some upcoming iPad models. This feature would be most useful on full-sized iPads, so it doesn't necessarily help Apple address iPhone 6 cannibalization of the iPad Mini -- but, as mentioned, Tim Cook and other execs are probably fine with lighter Mini sales, as long as overall iPad numbers grow. Yes, Windows tablets already offer split-screen multitasking, but given the app disparity between iOS and Windows, the feature might be more popular on iPad. After all, how many people frequently use any of Windows 8.1's Modern apps, let alone so many that multitasking is a constant concern? Apple's success hasn't always been about being first; it's been about introducing features at the right time and in the right way.
If rumors are any indication, the "right way" might involve announcing the feature alongside a 12.9-inch "iPad Pro," which Apple allegedly plans to launch early next year. But even if that device doesn't appear, Apple has significantly opened iOS to developers and introduced a variety of tools and resources, including Swift, a new programming language. As a result, the next generation of apps could be even more compelling than those already on the market. With split-screen multitasking thrown in, that appeal should only be stronger.
Even so, Apple can't sustain momentum forever by simply appropriating competitors' ideas and implementing them better. There's a fine line between being patient and methodical, and being reactionary.
In terms of innovation, Apple's filed a staggering array of iPad-related patent applications. Some raise interesting possibilities, such as rear sensors that could let iPad users compose emails or play games without blocking the screen. Others are a bit more off the wall, such as a recent invention that could treat files like 3D objects; it would let users assign files various physics-based attributes, such as a heavier "weight" that makes larger files drag more slowly across a touchscreen. Others still refer to proximity- and gesture-based navigation that could let users control the iPad without physically touching the screen.
Apple also holds numerous patents for 2-in-1 designs. Cook and his colleagues have slammed hybrid devices as neither fish nor fowl, but the company has been known to reverse course in the past; Jobs criticized both small tablets and large phones, for example, and Apple now makes both. If an iPad Pro with a notebook-sized screen is truly in the offing, some sort of hybrid option could certainly make sense.
Whether any of these patents turn into real products remains to be seen, but this much is clear: Apple's new iPhones were designed to be the kind of big leap that makes upgrades hard to resist, and it's time for iPads to get the same treatment.
Integrating your private cloud with public clouds can provide agility, security, and control. But getting the minutiae right is daunting. Get the new Hybrid Cloud: Details Matter issue of Network Computing Tech Digest today. (Free registration required.)
Michael Endler joined InformationWeek as an associate editor in 2012. He previously worked in talent representation in the entertainment industry, as a freelance copywriter and photojournalist, and as a teacher. Michael earned a BA in English from Stanford University in 2005 ... View Full Bio
We welcome your comments on this topic on our social media channels, or
[contact us directly]
with questions about the site.