Microsoft Cuts 7,800 Jobs As Windows Phones Stall
Microsoft cuts thousands of jobs and plans to streamline its smartphone business amidst restructuring.
Microsoft today announced a major restructuring that heavily impacts the smartphone business it acquired from Nokia last year. Thousands of jobs cuts and fewer smartphones mark a grim path forward.
Microsoft CEO Satya Nadella emailed employees this morning with the bad news.
"Over the past few weeks, I've shared with you our mission, strategy, structure and culture," wrote Nadella. "Today, I want to discuss our plans to focus our talent and investments in areas where we have differentiation and potential for growth, as well as how we'll partner to drive better scale and results. In all we do, we will take a long-term view and build deep technical capability that allows us to innovate in the future."
First up, job cuts. Microsoft said it plans to eliminate 7,800 positions globally, mostly in its smartphone business. These follow cuts of more than 12,500 made to its phone business last year. Microsoft indicated most of the cuts will be made over the next few months, with the majority of them completed by the end of the year.
Next, a total revamp of the phone business. Nadella said he and Microsoft are committed to its first-party devices, but he wants to see them play a smaller role in a larger ecosystem. Moving forward, Microsoft will concentrate on three essential categories: smartphones for the enterprise, for emerging markets, and for flagship-seeking consumers.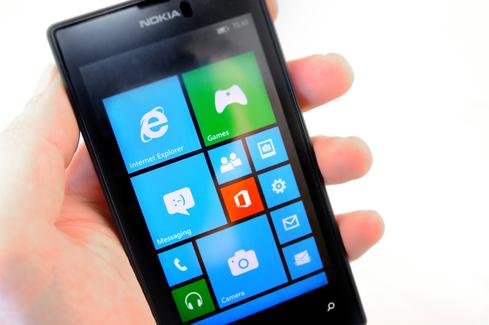 "In the near term, we will run a more effective phone portfolio, with better products and speed to market given the recently formed Windows and Devices Group," said Nadella. "We plan to narrow our focus to segments where we can make unique contributions and where we can differentiate through the combination of our hardware and software."
The company plans to write down $7.6 billion in expenses related to the Nokia Devices and Services acquisition. The financial impact will not affect cash flow, according to Microsoft.
Nadella said in the longer term, Microsoft's device business will "spark innovation" and "generate opportunity" for the broader ecosystem.
[HoloLens Startup Cofounded By Former Microsoft Engineer]
Microsoft is also making changes to its mapping business. It recently announced plans to divest its imagery acquisition operations to Uber, which includes employees and other assets. It says this will let it focus better on providing better mapping products.
Last, Microsoft is fine-tuning its advertising business. It plans to concentrate on improving search, while partnering with AOL and AppNexus for display advertising. AOL's portfolio of sites will use Bing moving forward.
The writing has been on the wall for some time with respect to Microsoft's acquisition of Nokia's device business. While Nokia's smartphone unit may not have survived on its own, Microsoft's acquisition of the business has been a near total failure. Combining the OS and hardware teams under one roof did not result in better sales. If anything, Windows Phone has lost market share in recent quarters.
Exactly how Microsoft will reinvent its smartphone business remains to be seen. What sort of phones will it make for enterprise customers? Is the Lumia brand going to vanish? And how will it tempt flagship seekers? Are we looking at a wholesale redesign of the hardware?
The transition to Windows 10 is now more important than ever. Microsoft cannot leave its smartphone platform dangling in the wind for too long, lest it blow away entirely.
Eric is a freelance writer for InformationWeek specializing in mobile technologies. View Full Bio
We welcome your comments on this topic on our social media channels, or
[contact us directly]
with questions about the site.