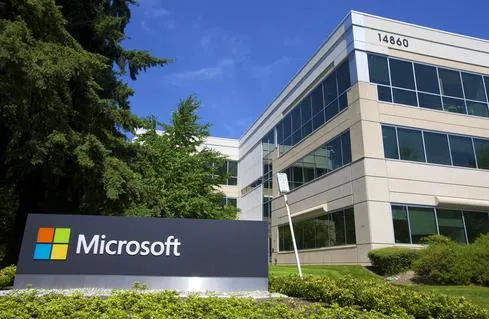 Windows 10, New Devices, Exec Shakeup: Microsoft's 2015
(Click image for larger view and slideshow.)
If you were busy with last-minute holiday shopping this week, you may have missed Microsoft's updates on Windows 10, HoloLens, and Android app offerings.
The tech giant has released an app to help Android owners find Microsoft apps on Google Play. Its new tool, entitled Microsoft Apps, serves as a one-stop shop for all Microsoft apps built for Android.
Apps can be searched by popularity or specific categories like communication, finance, and productivity. When you select an app, it redirects you to the download page for it.
Android users also received Skype for Business, which Microsoft officially launched on the competing platform. This release follows that of an iOS-compatible app, which rolled out to iPhone users in October.
[Windows 10 is ready to roll out in the Chinese market.]
Skype for Business has a new dashboard with a contact search bar and access to upcoming meetings and recent chats. The Quick Join button delivers one-tap meeting access. Users can talk on full-screen video with larger buttons.
Android's Skype for Business app has the same modern authentication as other Office apps. User credentials aren't stored on the device, and admins can configure multi-factor authentication for added security.
In other Office updates, Microsoft announced new Windows 10 smartphones will come with Office Mobile pre-installed. Devices like the Lumia 950 will include Word, Excel, PowerPoint, OneNote, Outlook Mail, and Calendar.
Windows 10 development is also in the works, and Windows Insiders in the Fast ring have received build 11082. This marks the first build of Microsoft's Project Redstone, an initiative we first heard about in April.
Unfortunately for Insiders, build 11082 doesn't have the new features predicted to arrive in the Redstone update. The team is still addressing users' concerns about its recent major update.
"With this build, you won't see big noticeable changes or new features just yet," wrote Gabe Aul, vice president of Microsoft's engineering systems team, in a blog post on the news. "Right now, the team is focused on product improvements based on the feedback we're hearing on the November update to Windows 10."
Microsoft is also working on making adjustments to OneCore, which is the shared core of the system across all Windows 10 devices -- PCs, tablets, IoT, phones, HoloLens, and Xbox. This involves "code refactoring and other engineering work" to prep for new features and improvements in 2016, he explained.
Aul also acknowledged users' complaints about the slow pace of Insider build releases. To speed things up, he said the criteria for releasing a build to Insiders will be re-evaluated so they more closely resemble the criteria for internal builds.
This week continued the HoloLens news, which has been consistent in recent weeks. Following strong feedback from its HoloLens Road Show, Microsoft decided to open a HoloLens experience showcase for developers at its NYC flagship store.
The showcase is intended to give developers the chance to experiment with the augmented reality headset and start creating with it. If you're interested, you can request an appointment.
Microsoft closed out its week with an acquisition of Metanautix. The big data-focused startup specialized in helping big businesses sift through massive amounts of data to gain insights.
Joseph Sirosh, vice president of Microsoft's data group, explained plans to integrate Metanautix's technology into Microsoft's data platform, "including SQL Server and the Cortana Analytics Suite."
**Elite 100 2016: DEADLINE EXTENDED TO JAN. 15, 2016** There's still time to be a part of the prestigious InformationWeek Elite 100! Submit your company's application by Jan. 15, 2016. You'll find instructions and a submission form here: InformationWeek's Elite 100 2016.