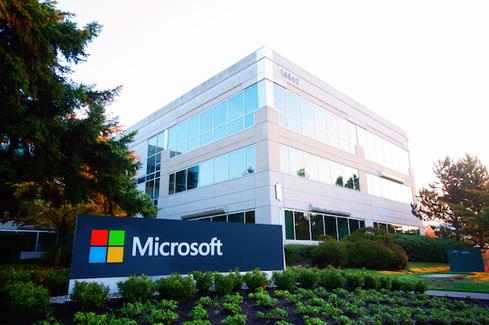 Microsoft's Mobile Roller Coaster Ride: 9 Contributing Factors
(Click image for larger view and slideshow.)
This week's updates from Redmond focused on Windows 10, Azure, MSN China, and Outlook 2016 for Mac.
Windows Insiders in the Fast ring received preview build 14342 for PCs. This update brought improvements to Microsoft Edge, Bash on Ubuntu on Windows, and updates for Action Center, Windows Ink Workspace, and the Skype UWP preview. As with any preview build, Microsoft highlights several known issues.
Most changes affected the Edge browser. All Edge extensions, including a few new ones like AdBlock, can be downloaded from the Windows Store. The browser also supports real-time Web notifications via Action Center and swipe navigation.
[Read: Windows 0-Day Exploit Used in Wave Of PoS Attacks.]
Build 14342 delivers a wealth of fixes. While there are too many to name here, some address problems with Cortana animation on the lock screen, page identification in Settings, issues blocking the Desktop App Converter Preview, and Windows Store opening from different apps in the Start menu.
Microsoft has decided to remove Wi-Fi Sense from Windows 10 due to a lack of adoption and pressure from security advocates. The feature was created to let users share their Wi-Fi networks with contacts, and be automatically connected to networks shared by contacts.
The Azure Cloud is undergoing international expansion into South Korea, and also in Canada, where Microsoft has added data center locations in Toronto and Quebec City. The additional data centers will let Canadian healthcare data reside on a cloud service without interfering with Canada's privacy laws.
Moving north of the US border gives Microsoft's Azure a leg up on Amazon in Canada, where there are privacy restrictions against storing citizen data in the US. However, it seems Amazon has plans to build a cloud data center in Montreal.
Microsoft announced plans to shut down a few services this week. One of these is Sunrise, the calendar app Redmond acquired in February 2015. The Sunrise team, which joined Microsoft as part of the deal, is now fully committed to working on the Outlook mobile apps and can no longer support the service.
It's also the end of MSN China, reported the Wall Street Journal. Microsoft is shuttering the MSN web portal in China as it continues to shift its focus from online content to products and services for Windows 10.
The MSN China site will officially shut down on June 7, 2016. Following that date, it will display a directory of Chinese websites and a Bing search bar.
Microsoft has been working to broaden the reach of Windows 10 in China. In September 2015, Microsoft agreed to make Chinese search provider Baidu the default search engine and homepage for the Edge browser in China.
On the Office front, we learned about a new editor coming to Outlook 2016 for Mac. Changes include better formatting support, which has been among the most requested changes for the service among users.
Key improvements include the ability to resize and format pictures in an email, as well as a broader set of fonts, font colors, and bulleted and numbered lists. These are available via Message tab controls or in the menus for Calendar, Contacts, Tasks, Notes, and Signatures.
The new Outlook for Mac 2016 features will roll out in mid-May. If you want to try them beforehand, you can do so as part of the Office Insiders program.