Quick Study: The Future of Work Is Here
Quick Study: The Future of Work Is Here
The workplace of the future isn't off in the future. It's been here for a few years -- even pre-pandemic.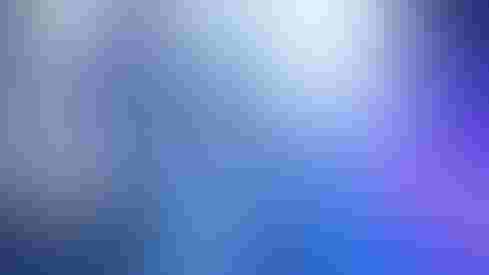 alphaspirit via Adobe Stock
When we talk about the future of work, the obvious elements that come to mind are remote work, Zoom-style meetings, new office designs, automation, diversity, generational differences, and new types of jobs replacing traditional ones.
Here's the news for young people: Retiring Baby Boomers who reflect on their first jobs can recall that all of those elements -- other than Zoom/teleconferencing -- were reality 50 years ago. However, the stunning part of what is happening today has to do with how emerging technologies have impacted the degree and pace of change in all those areas. Those technologies and a tiny virus have accelerated the move to a new workplace at speeds never seen.
This Quick Study is a compilation of InformationWeek articles from the past year dealing with those varied elements that play into the changes being experienced by workers in the enterprise. They are developments that must be considered by enterprise managers, employees, and IT teams. Give it a read before you get to the coffee shop to dial into that next meeting where you will learn about the new corporate app that will make you more efficient.
The Hybrid: Work from Home and from Work
Onboarding Employees in the Age of Remote
Remote changed IT hiring fast, but onboarding employees didn't quite keep pace. Often, new employees like software engineers benefit from having someone sitting across from them. Here's insight from a company that's been there and done with advice on how to get it right.
Negotiating Remote Work Agreements as Listings Thin
As organizations angle to get workers back to a more regular in-office work schedule, IT professionals are still in a strong position to bargain for remote and hybrid agreements, given the robust IT jobs market.
6 Challenges and Opportunities for Hybrid and Remote IT Teams
Remote and hybrid work is here to stay. What does that mean for IT teams when employees want it, but managers may not like it?
'Manage By Walking Around' in the Remote World
The concept 'manage by walking around' encourages CIOs and other execs to get away from their desks to really see how projects are progressing. Does it work in a remote workplace? Here's some advice.
Managing Remote Workforces: IT Leaders Look to Expanded Suite of Tools
Many organizations are still grappling with the shift to remote workforces, and to develop a successful management policy, multiple stakeholders -- and technologies -- come into play.
Remote Work: How to Make It Part of a Company Culture
A CEO whose company succeeded with remote work outlines how his company enabled remote work even before the pandemic struck.
5 Things Every Remote Leader Should Do
With years of experience as a remote worker and a remote manager, an executive shares her advice to others taking on the role of remote manager.
Tech Drivers
How Data Can Supercharge Your DEI Program
Prioritizing diversity, equity, and inclusion is essential as our world and workplace habits evolve. Data can unlock new information that allows businesses to make progress on this goal.
A New Generation and the Future of Sustainable Computing
The Gen Z generation has grown up with both powerful technology and a keen awareness of environmental impact. How will their perspectives as the new data scientists and stakeholders shape the future of sustainable computing?
How to Create a Generation of Super Developers with AI
By automating repetitive tasks and providing intelligent assistance, artificial intelligence can help developers become 10-100 times more productive.
AI Robots Are Here. Are We Ready?
Robots are getting smarter and more intuitive thanks to advances in artificial intelligence. Can people survive the competition?
Technology as a Competitive Edge in the Battle for Talent
What technology and tools should companies leverage to be truly competitive in the battle for talent? Today's potential employees grew up with technology and expect their preferred tech tools to be available to them in the workplace.
Citizen Development Turns Software Novices Into Creators
Attention, citizens! You can now become software developers. Only minimal skills necessary, thanks to low-code, no-code technology.
Can Artificial Intelligence Ever Become an IT Team Leader?
AI's ability to make predictions and offer recommendations is advancing rapidly. Will it eventually gain the ability to lead IT teams?
How IT Investments Will Shape Future of Work
Organizations must reimagine their IT infrastructure, processes, and operations to successfully navigate the hybrid work reset and ensure their workers are secure for years to come.
The In-Office Meeting Room Gets an Upgrade
As distributed workforces grow and hybrid office arrangements evolve, in-office meeting spaces must keep pace with technological advancements and shifting patterns in how they're used.
Google Cloud and Virtusa Aim to Train Engineers and Push AI
The collaboration is intended to drive AI research development and the adoption of the tech among enterprises.
The People You Work With
Eliminating Remote Work Will Ruin Tech's Drive for Diversity
With some tech companies saying diversity, equity, and inclusion (DEI) is unimportant, remote work should continue to be an option available at tech companies to increase DEI and help solve staffing challenges.
The Importance of Mentors in Tech and Finance
Here's why mentorship is instrumental in career growth, providing guidance and support for personal and professional development.
Achieving Diversity: The Role IT Plays in DEI Recruiting
IT leadership must carry its own weight in achieving company diversity, equity, and inclusion goals. Here's some advice.
Empowering Women in a Gender-Biased Tech Industry
Gender inequality is an existing issue exacerbated within the tech industry. Here are three areas to empower women today in the workplace.
Forrester and Finovate Conferences Continue Diversity Dialogues
Forrester Technology & Innovation 2022 and FinovateFall explored the need to seek lasting strategies for diversity, equity, and inclusion.
Quick Study: Diversity, Equity, and Inclusion
Are we making progress in this sensitive, timely topic? Here's a snapshot of our own articles on why DEI matters, how companies are addressing it, educational initiatives, cutting through racial and gender bias, and more.
How DevOps Teams Can Help Create Top Agile Teams
Not all DevOps shops embrace Agile, and even some that do, fail to closely integrate the two concepts.
To Solve Your Data Science Talent Gap, Embrace Diversity
With so many companies competing for data science talent, taking an inclusive strategy to data science isn't just good for business -- and more ethical -- it is a necessity. Today's data science team includes people from all walks of life.
Less Talk, More Action: 3 Steps to Diversify the Cybersecurity Workforce
Organizations have a lot to gain from team diversity, so now is the time to start employing more women, particularly in fields such as cybersecurity where there is a talent gap.
Poison Control: Report Says Tech Workplace Toxicity Rising
Tech layoffs intensify perception of a toxic workplace, 45% of respondents in a new study said. Leaders know how to address the problem -- are they doing enough?
Diversity's Crucial Role in AI
Your board and your CEO have been clamoring for artificial intelligence, and now you have AI technology. But what if what your AI is telling you is wrong?
Creating an Inclusive Culture for Women in DevOps
There's a gender gap in the DevOps field. It's time for IT and DevOps leaders to take steps to make the DevOps team a place where women feel welcome and ready to contribute.
Your Future Job
Pairing AI with Tech Pros: A Roadmap to Successful Implementation
The main challenge for experienced developers and other IT pros is to integrate artificial intelligence tools in their workflow to improve the quality and the performance of their work.
Despite Bad Tech Headlines, Tech Skills Still in Demand
The past has taught us that tech-related industries and advanced manufacturing will bounce back, and several trends indicate that the broad demand for qualified tech talent will continue to grow.
Cracking the Code for Skills-Based Hiring
One reason skills-based hiring has been slow to take hold is that employers, particularly in tech, don't always understand how to put it into practice. Here are three ways to get started.
5 Traits To Look for When Hiring Business and IT Innovators
Hiring resilient and forward-thinking employees is the cornerstone of innovation. If you're looking to hire a "trailblazer," here are five traits to seek, as well as questions to ask.
CISO Role Undergoes Evolution as Jobs Grow More Complex
The complexity and sophistication of threats means CISOs must be more proactive in identifying and mitigating risks and making the business case for investment in security. The role isn't just about tech.
Leading IT teams Through Changing Priorities
The constantly changing world of IT needs leaders who can pivot with major changes, for both business priorities and breakthrough technologies.
Resolving the Crisis of Fractured Organizations
One of the key success factors for driving process improvement starts with cross-functional collaboration and alignment within an organization.
Critical Thinking: The Overlooked IT Management Skill
Have you given much thought to critical thinking? It's a talent that can make you a stronger, more effective leader.
Why Your Current Job May Be Holding Back Your IT Career
Are you completely satisfied with your job? That could be a warning sign your career is stalled.
The IT marketplace is highly competitive and extremely expensive. Is it time to consider growing your own talent?
How to Reinvent Your IT Career
With technology advancing at a breakneck pace, your current IT job may be headed into history. Here's what you need to do to remain relevant and employed.
5 Ways a CIO Can Assess the IT Landscape in a New Role
Once settled into a new workspace and role, IT leaders can begin to assess how their new department works (and doesn't) in five key areas.
IT Job Opportunities for the Semi-Retired
Ending a lifelong IT career doesn't necessarily mean leaving IT behind. Many semi-retired individuals are finding that they're now free to explore new opportunities.
Teach IT: Why Staff Learning Beats Training
IT training provides the knowledge teams need to perform specific tasks. IT learning spurs progress and innovation. It's important to know the difference.
Robotic Process Automation: Is Your Job at Risk?
Robotic process automation software is automating a rapidly growing number of digital tasks. Is your job in its crosshairs?
How Will the New National Strategy Address Cyber Workforce Needs?
The Biden-Harris Administration announced the National Cyber Workforce and Education Strategy. Here's how it will approach the cyber talent skills gap and other challenges.
Never Miss a Beat: Get a snapshot of the issues affecting the IT industry straight to your inbox.
You May Also Like
---