7 Ways To Kill Data Center Efficiency
Research finds that over 30% of data center servers are chronically idle or comatose. These seven factors are making your data center inefficient.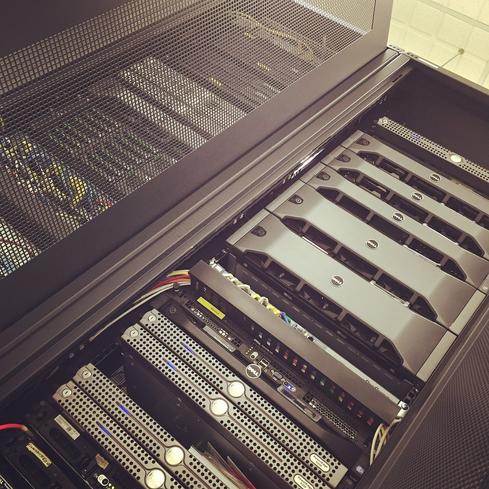 Considering the constant pressure on IT budgets and the "green IT" push that's been going on over the past decade, you would think that IT would have its act together when it comes to identifying and resolving data center inefficiencies. But according to a report released June 3, this is far from the truth
The report -- by Jonathan Koomey, a research fellow at the Steyer-Taylor Center for Energy Policy and Finance at Sanford University, and Jon Taylor, a partner in resource consultancy firm Anthesis Group -- talks about what it calls "comatose" servers, which use electricity but have delivered no information or compute service for six months or more.
The authors cite a 2008 McKinsey study that found that server utilization in enterprise-class data centers "rarely exceeds 6%." Additionally, the authors said, upward of 30% of servers were identified as being powered on but sitting idle, or "comatose," citing research by McKinsey as well as the Uptime Institute and TSO Logic.
Koomey and Taylor estimate that there are 3.6 million comatose servers in use worldwide today. It's these types of numbers that get CIOs and IT managers in hot water. Yet, for many of us in IT, the numbers won't come as a surprise.
I've witnessed inefficiencies in the vast majority of data centers I've been in. It's not limited to long-forgotten or over-provisioned servers. The problem extends to other areas of the data center, including powered but unused or unnecessary network equipment, security tools, and even over-cooling of data centers. These factors conspire to create massive inefficiencies, since power is the No. 1 operating expense at any facility.
Koomey and Taylor said in their report: "In the 21st century, every company is an IT company, but too many enterprises settle for vast inefficiencies in their IT infrastructure. The existence of so many comatose servers is a clear indication that the ways IT resources in enterprises are designed, built, provisioned, and operated need to change. The needed changes are not primarily technical, but revolve instead around management practices, information flows, and incentives."
Indeed, as we look at why these inefficiencies exist, you'll see factors that have little to do with technical issues. Instead, poor oversight and management by those operating the data center, or managing equipment within it, are causing most of these problems.
While it's impossible to approach system utilizations of near 100% or make sure that every device that is powered on is actually serving a purpose, there's plenty of room for improvement. For example, some of the servers identified in the report as comatose are likely to be servers that are set up as hot-standby or disaster recovery systems in case there is a failure. If that's the case, does the system truly need to be in a hot-standby mode or would a cold/warm standby mode be more cost-efficient and provide nearly the same amount of redundancy?
Here are seven ways you can identify -- and resolve -- data center inefficiencies. If you have your own theories on why inefficiencies occur or how to resolve or prevent them, tell us in the comments section below.
Andrew has well over a decade of enterprise networking under his belt through his consulting practice, which specializes in enterprise network architectures and datacenter build-outs and prior experience at organizations such as State Farm Insurance, United Airlines and the ... View Full Bio
We welcome your comments on this topic on our social media channels, or
[contact us directly]
with questions about the site.