Cloud Storage: 8 Ways You're Wasting Money
Don't fall into the "cheap" and "easy" cloud trap. Know how you're spending your money -- and why.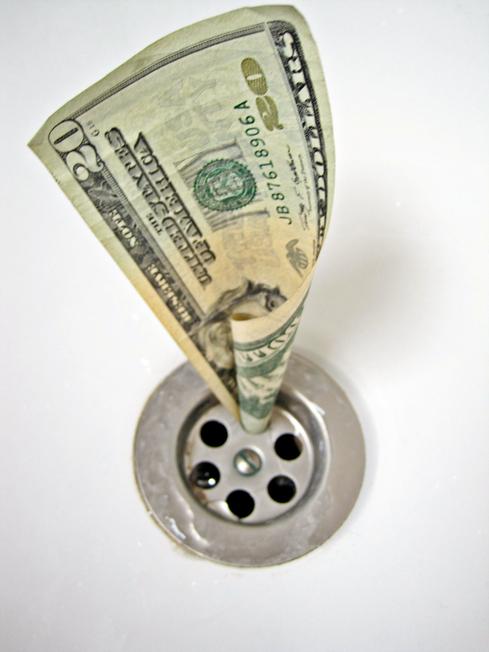 Cloudy with a chance of budget overruns
There's a litany of platforms and applications out there under the great "cloud" umbrella. Storage, one part of the broad category, epitomizes this trait of cloud computing as a whole: an almost overwhelming array of choices.
The crowded storage field ranges from consumer champions like Dropbox, which have recently pushed to appeal to business customers, to tech titans such as Microsoft, which have long held sway with IT but are now trying to be all things to all people. Microsoft alone offers a menu of backup and storage options across its OneDrive and Azure platforms.
Choice isn't the only hallmark of cloud storage. The category also typifies the twin prongs of many sales pitches for cloud as a whole: It's cheap and it's easy -- especially relative to so-called legacy alternatives that require on-premises hardware, software licenses, and the manpower and expertise to manage it all. Reduced capital expenditures (capex) -- usually in the form of hardware and licensing costs -- have been a fundamental of vendor sales pitches since "cloud" became of the buzz-iest of IT buzzwords.
When it comes to storage, those sales pitches aren't without merit. Building a datacenter from scratch -- much less properly managing one -- ain't cheap. And thanks to cutthroat competition for enterprise business among heavyweights such as Amazon Web Services, Google, and Microsoft, as well as the likes of Box and Dropbox, cloud storage has rapidly become commoditized. Gigabytes cost a few pennies (or less) per month; your first terabyte of standard storage runs 30 bucks a month on Amazon's S3 cloud, based on regular pricing, and the cost-per-GB decreases with higher volumes.
Factor in other incentives that vendors dangle from their broader cloud platforms to lure prospective customers -- such as Google's $100,000 credit for Internet startups that come on board -- and you can certainly see why cost is such a common part of the cloud pitch.
"Easy" tends to make a less straightforward case, but the reasoning isn't particularly hard to follow: Why deal with the headaches of building and maintaining scalable storage infrastructure in-house when so many other companies have already done the heavy lifting for you, especially at these prices? Cloud storage, like other cloud platforms and applications, can enable IT to get out of the servers-and-disks business to focus on other initiatives.
Yet cloud storage's two primary selling points are also at the root of some of its primary pitfalls, particularly when it comes to keeping costs within in check. For starters, if you're a bit too easily seduced by the potential for reduced capex -- usually a biggie in the "cheap" portion of vendor sales pitches -- you're probably blinding yourself to other costs down the road.
A respondent in InformationWeek's 2014 Cloud ROI Survey noted that executives and managers often view cloud as a "panacea to reduce capex" because it doesn't necessarily mean signing off on new hardware acquisitions, software licenses, or salaries -- yet just as often they fail to properly evaluate limitations, risks, long-term costs, and other issues that will eat into the budget in other ways.
"Oftentimes, the savings anticipated by management is quickly wiped out because volume of use is higher than projected and costs rise as a result since no good checks-and-balances or request/authorization policies are properly created and enforced," the survey respondent, an IT manager at a financial trading firm, said.
While "easy" might bear true in certain scenarios -- one survey participant noted the intuitive user interfaces of some cloud platforms can reduce training needs, for instance -- it, too, can obscure challenges that quickly undo any benefits in terms of simplicity. Downtime and security breaches come to mind.
When and where does cheap and easy cloud storage become an expensive pain in IT's side? Read on for eight ways you might be wasting money. It's not like you're not already thinking about it: the majority of respondents in InformationWeek's Cloud ROI survey are either "concerned" (38%) or "very concerned" (20%) about the potential for runaway cloud costs in certain conditions.
Have you been hit with your own unexpected costs when storing data in the cloud? Share them with us in the comments.
Kevin Casey is a writer based in North Carolina who writes about technology for small and mid-size businesses. View Full Bio
We welcome your comments on this topic on our social media channels, or
[contact us directly]
with questions about the site.