Oracle Unveils A Multitude Of Cloud Database Services
In Oracle OpenWorld keynote, president Thomas Kurian launches numerous big data, analytic, and data management services in the Oracle Cloud.
Oracle president Thomas Kurian announced in his Oracle OpenWorld keynote that key products are either already available as cloud services or will be soon. That includes database, data analytics, data management, and application development, as well as Oracle's existing SaaS applications.
In other words, Oracle is migrating all phases of its business to the cloud. The implicit message was, you should consider doing the same.
It was a sign that when Amazon Web Services urged proprietary database users to migrate to the cloud earlier this month at its ReInvent event, Oracle was listening. It would also like its cloud-aiming customers to join the Oracle Cloud rather than go somewhere else.
"We're not forcing anyone to move to the cloud," said Kurian in a Q&A session following his keynote address Tuesday, Oct. 27, at Oracle OpenWorld in San Francisco. But he tried to establish that when customers are ready for cloud services, Oracle would be there.
One measure of the seriousness of the effort was the launch of Oracle's Management Cloud suite, designed to run in the Oracle cloud and be tapped by enterprise users. It also launched the Oracle Cloud Platform for Big Data, with many data-handling and analysis options. Also available in the Oracle Cloud: Application Container Cloud for packing and moving developers' code, along with Python, PHP, Node.js, .Net, and Java language services as part of a new Oracle PaaS.
"We're the only vendor who has the integration from the ground up. You can leverage the information already there on-premises or information in the cloud. We don't care which," said Prakash Ramamurthy, senior VP of systems and cloud, in an interview after Kurian's keynote.
[Want to learn how Oracle's executive chairman sees the company competing in the cloud? See Larry Ellison: Oracle Sets Sights On Cloud Competitors.]
Kurian emphasized that the Oracle Cloud will offer dedicated, single-tenant servers as well as multi-tenant servers to customers who want them. Amazon doesn't have a single-tenant option, a choice that appeals to privacy-conscious and security-minded enterprise users.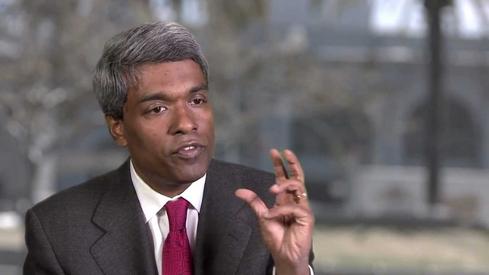 For the first time for an Oracle executive, Kurian sketched out exactly what data center resources are available. Over the last 18 months, Oracle has been building up its data centers in 19 locations around the world. The six in the US are divided up, with two devoted to commercial enterprise use, two for the US Defense Department, and two for other federal agencies. In addition there is a data center in Canada, one in Brazil, three in the UK, two in Germany, two elsewhere in Europe, one in Singapore, one in Japan, and one in Australia. In all likelihood, the 19th, which went unmentioned, is at Oracle's Redwood Shores, Calif., headquarters.
In the past, Oracle has offered on-premises systems management through its Enterprise Manager offering, aimed at a broad range of Oracle-only products. The newly introduced Management Cloud suite, on the other hand, pushes into broader systems-management of applications and databases running on-premises, in the Oracle Cloud, or in a third-party provider's cloud, including Amazon's.
The existing Enterprise Manager product gives operations staff a single console through which to manage many products. In a similar manner, the three services in the Management Cloud suite, when purchased as a set, will use a shared interface that simplifies the task of managing application performance and other parts of the infrastructure. They may also be purchased separately.
Ramamurthy said the suite can manage applications "running on any current application infrastructure," whether on-premises or in a remote hosted setting. The first service, Application Performance Monitoring Cloud Service, requires an agent to be loaded on an application. The service then supplies information on response times and CPU, memory, and network usage in order to give the operations staff a chance to spot problems as they develop, and before users complain about them, he said.
The second service, Log Analytics Cloud Service, will collect and index log data from both Oracle products and those of other vendors, make it searchable for patterns and anomalies, then review those found for trouble spots.
The third member of the suite, IT Analytics Cloud Service, aggregates and analyzes data collected by the other two services. It can analyze
Page 2: An industry first?
trends and project future needs so that the IT staff has automated assistance in managing its assets. The assets can be on the customer's premises, in the Oracle Cloud, or at another cloud service provider.
The services will not be generally available until sometime in November, Ramamurthy said.
Kurian spent a notable share of his keynote emphasizing the new data services in the Oracle Cloud for Big Data that will presumably gradually replace those on-premises. They include the services of the Oracle database itself. Kurian suggested during the Q&A that Oracle customers will be able to consolidate 50 Oracle database systems on one well-managed Oracle system in the cloud, giving them a chance to reduce their staffing costs and "save a lot of money." He said Oracle has found it can run 256 to 300 database systems on one instance of Oracle in its cloud.
In addition, Oracle will offer "an industry-first" Big Data Preparation Cloud Service that can use both manual inputs and machine learning to guide and automate the process of pulling data into a database system, Kurian said. It will have a recommendation engine oriented toward data that may need further preparation, repair, or enrichment before being added to the database. It will learn from Spark-based machine learning, using both natural language processing and linked open data sets.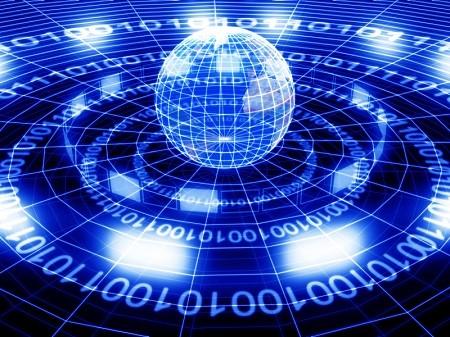 The GoldenGate Cloud Service will provide the means to move a high volume of data at low latency into a data warehouse or big data lake in the cloud. From there, it can enable delivery to the Oracle database service, the Exadata Cloud Service, or the already available Oracle Big Data Cloud Service to simplify integration of different systems. Additional services will be available from the cloud setting, such as integrated monitoring of data processing, Kurian said.
The Big Data Discovery Cloud Service will apply analytics to big data delivered to the Big Data Cloud Service, saving customers from having to capture, store, and redeploy their big data streams to analytics systems. In addition, Oracle Big Data Spatial and Graph, Oracle Advanced Analytics including R, and Oracle Big Data SQL Cloud Service will be available and prevent customers from needing to learn complex architectures or specialist tools, Kurian said.
The NoSQL Database Cloud Service will offer an advanced key-value data store for unstructured data. It is designed for high availability of data and scale-out as needed. It'll provide simple and fast sorting and indexing of high volumes of data with minimal administration. It will also be integrated with the other services.
[What does the company see for the future? Oracle CEO Hurd Makes Bold Cloud Predictions]
Oracle SQL, already widely used in enterprises, has been extended in the Big Data SQL Cloud Service to work with Apache Spark and other NoSQL databases. Kurian said early database-user adoption of the Oracle Cloud means it currently processes 34 billion transactions a day. It contains 800 petabytes of storage in the 19 data centers around the world, and provides data to 50,000 devices.
The Oracle Application Container Cloud will offer a platform for leveraging the popular Docker container formatting engine. It will include support for Java code that doesn't require the full Java Enterprise Edition. The Java SE Cloud Service will run the simpler Java code; support Spring, Jersey, Tomcat, and Play; and run the Java Virtual Machine languages of JRuby, Jython, and Closure, Kurian continued.
The Node Cloud Service will be optimized to run Node.js or server-side JavaScript. Both it and the Application Container Cloud are part of the new Oracle Cloud Platform-as-a-Service for developers, Kurian noted.
Charles Babcock is an editor-at-large for InformationWeek and author of Management Strategies for the Cloud Revolution, a McGraw-Hill book. He is the former editor-in-chief of Digital News, former software editor of Computerworld and former technology editor of Interactive ... View Full Bio
We welcome your comments on this topic on our social media channels, or
[contact us directly]
with questions about the site.